PROJECT DETAILS
Project: Westconnex Rozelle Interchange
Customer: CPBJHJV
Time period: Mid 2020
Products used and length: Lo-Ro Water Barriers / 200 metres
The Project
WestConnex is Australia's largest road infrastructure project aimed at easing congestion and connecting communities across Sydney.
Consisting of a 33km traffic-light-free motorway network, it is made up of a series of stages including Stage 3B, the Rozelle Interchange. Major contractors John Holland and CPB Contractors are delivering this stage in a joint venture managed by Transport for NSW.
The Rozelle Interchange is planned to be operational by 2023 and will connect the M4-M5 Link to the Anzac and Iron Cove bridges, and the future Western Harbour Tunnel and Beaches Link. The Rozelle Interchange is being built almost entirely underground, freeing up space for a new 10ha regional park.
The Challenge
Working around active traffic situations, it was critical for workers to fence off work zones with a safety barrier.
The contractor required a lightweight, easy to install crash barrier that could offer MASH TL-2 protection. In Rozelle's narrow streets, a low profile unit was essential, and the contractor worked with Fortress Fencing to select a suitable barrier that could guarantee low deflection with a shorter minimum length.
The Solution
The Fortress Fencing team supplied 200 metres of Lo-Ro barriers to the site. The Lo-Ro water cable barrier is MASH Tested to TL-1 & TL-2, and designed for applications where low deflection is important. Compared to competitor products on the market it has the best TL-2 deflection, shorter clear zones and shorter minimum length, saving on installation time whilst still providing excellent protection up to 70km/hr.
Plus, the Lo-Ro has multi-speed deflection having successfully been tested to MASH TL-1.
This water filled barrier complies with AS/NZS 3845 and is Austroads approved, as well as being approved for use by NSW RMS and many other Australian state road authorities.
The Lo-Ro has a stout design for maximum stability and durability. This reduces the clear zone requirement which provides an additional margin of safety for workers in the work zone. When full of water it weighs an impressive 726kg, and the lower profile 876mm height provides increased visibility for motorists in urban areas.
It is the lowest deflection MASH TL-2 Water-Filled Barrier on the market at only 3.6 metres. With three galvanized steel cables and strong interlocking knuckles between modules, it minimises penetration into the work zone. Plus, the moulded stacking lugs allow for easy storage and transport.
Project Gallery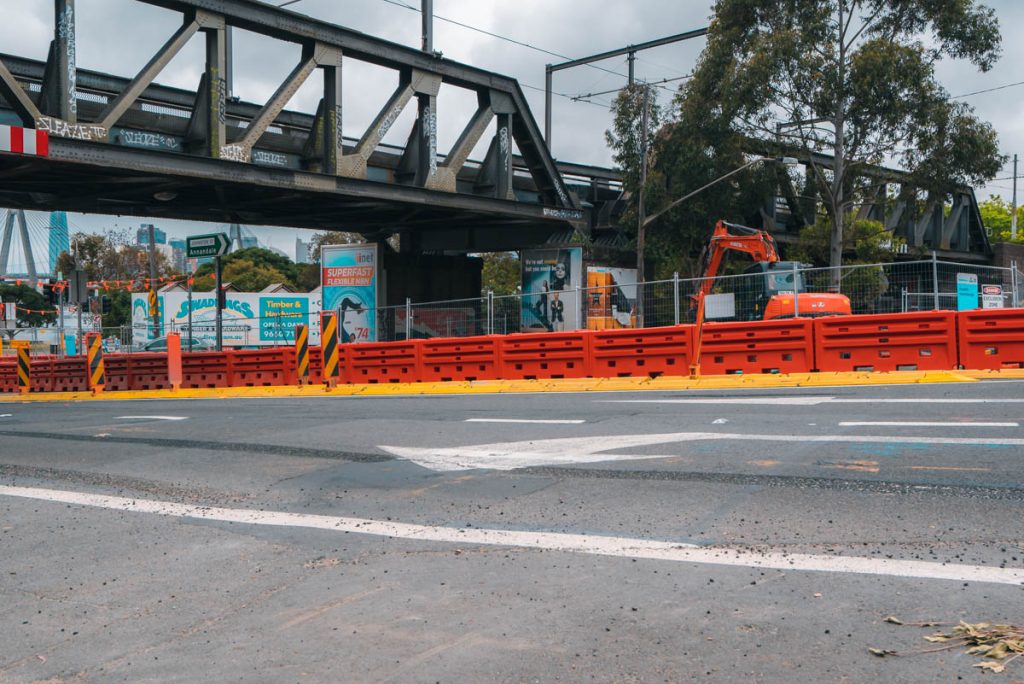 Why Fortress Fencing?
We're more than just a temporary fencing shop.
Fortress fencing works closely with you
To ensure you get the best service, most competitive rates,
and on-time delivery.