PROJECT DETAILS
Project: Wenty Leagues Club Carpark
Customer: Lipman
Location: Wentworthville, NSW
Time period: March 2018
Products used: 2000 Series Temporary Fencing
Quantity: 266 linear metres of fencing
The Project
Construction giants Lipman are currently constructing a multi-deck car park at the Wenty Leagues Club, located in Western Sydney. The project is valued at $16 million and comprises a 6 level multi-deck car park, decorative perforated metal screen cladding to the carpark facade, as well as landscaping works once the build is complete.
The site is located on the Great Western Highway and is subject to a large volume of passing traffic. Lipman required a perimeter fencing solution that could guarantee site security and privacy, and act as a support framework for printed construction mesh.

The project managers sought a quality temporary fence that was easy to install, affordable, and would deter trespassers.
The Solution
Fortress Fencing supplied Lipman with 266 metres of our 2000 Series Fencing to go around the construction site.

The Fortress Fencing 2000 Series fencing is a lightweight, low budget temporary fencing panel that offers exceptional value. It features anti-climb mesh made from strong galvanized steel wire. This lightweight but sturdy fencing panel is easy to install and will keep your site secure. A key advantage is that the 2000 Series temporary fencing can be installed by one person with ease.
The highly exposed site also lent itself to a printed banner mesh installed along the highway frontage, which Lipman could use to promote their brand. We also sourced and supplied 400 metres of custom printed premium banner mesh for this purpose.

The project is due for completion in late 2018.
Project Gallery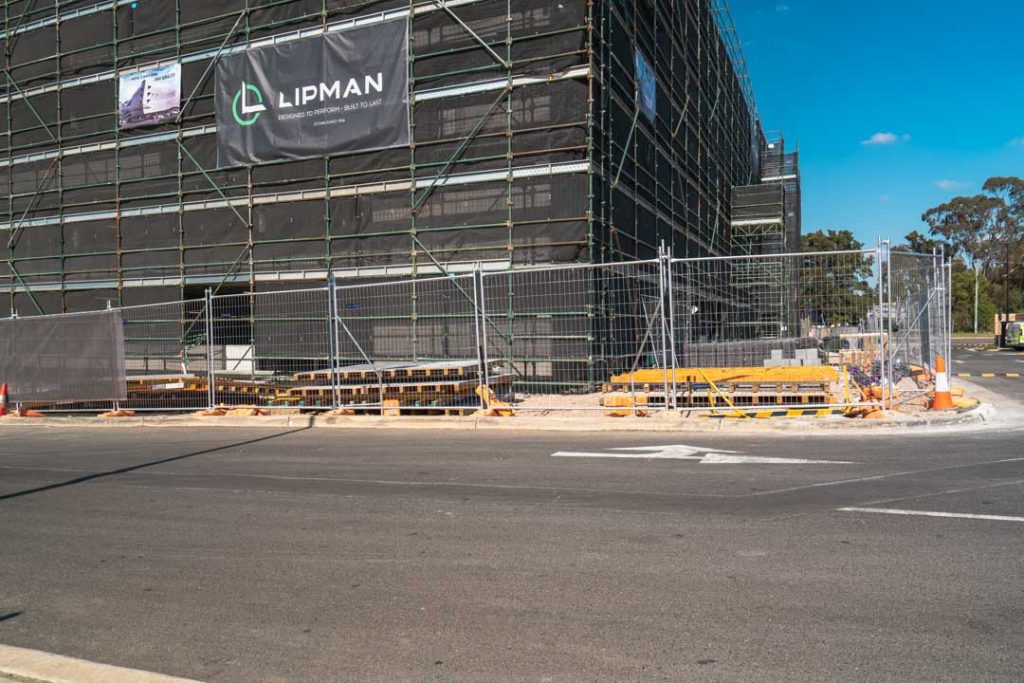 Why Fortress Fencing?
We're more than just a temporary fencing shop.
Fortress fencing works closely with you
To ensure you get the best service, most competitive rates,
and on-time delivery.