Temporary construction fencing regulations for Brisbane sites
For Brisbane contractors that are working on construction projects, renovations, demolition or extensions, it's critical to have a secure perimeter fence around your work site. Not only does this vastly increase the safety and security of the site itself, but it ensures you comply with WorkCover Queensland's Workplace Health and Safety Regulations.
In general, a temporary construction fence that is correctly installed and locked is likely to address the risks for the majority of Brisbane work sites.
Potential risks for Brisbane businesses: what can happen if someone accesses your site?
Vandalism and theft are the most common risks to business owners in Brisbane's construction industry. It goes without saying that these issues can cause major headaches for business owners and site managers, who are busy enough without the hassles of costly repairs, replacement of windows or other supplies, removal of graffiti or replacing stolen items and tools.
In addition to theft and vandalism, there can be issues if someone is injured when accessing your site, whether legally or illegally.
Also, if the site is not properly contained, delivery drivers, subcontractors and other trades may unintentionally access the site from the wrong entry points. This can lead to increased risk of injury if there are areas on site that have trip hazards, pits, trenches and other issues.
A temporary fence around the building site ensures visitors are funneled into proper entry points, allowing for safe access.
Using fencing for pits and drop offs
As well as securing the perimeter of the work site, it's important to fence off any other potential hazards on site.
Whenever construction activities are taking place, there can often be excavations or confined spaces on site such as open trenches, utilities pits, pier holes or lift wells. These present a risk of falls and injury if they are not adequately fenced.
In order to isolate these hazards within the workplace, a temporary fence may be suitable, however depending on your individual situation it may be better to use a product like an edge protection fence.
These are more solid and strong, and can prevent falls and dropped tools.
How can we help?
Fortress Fencing has been serving civil infrastructure and construction contractors all over Brisbane for many years. Our Eagle Farm warehouse is always fully stocked and ready for dispatch to your site, fast.
If you are a civil contractor, builder, construction professional, landscaper, government agency, infrastructure or utility supplier, contact Fortress for a fast quote on temporary construction fencing to help secure your Brisbane site.
We deliver throughout Brisbane and surrounding suburbs, as well as to the Gold Coast, Sunshine Coast, Toowoomba, up into Mackay, Central and North Queensland and down into Northern NSW.
Photo Gallery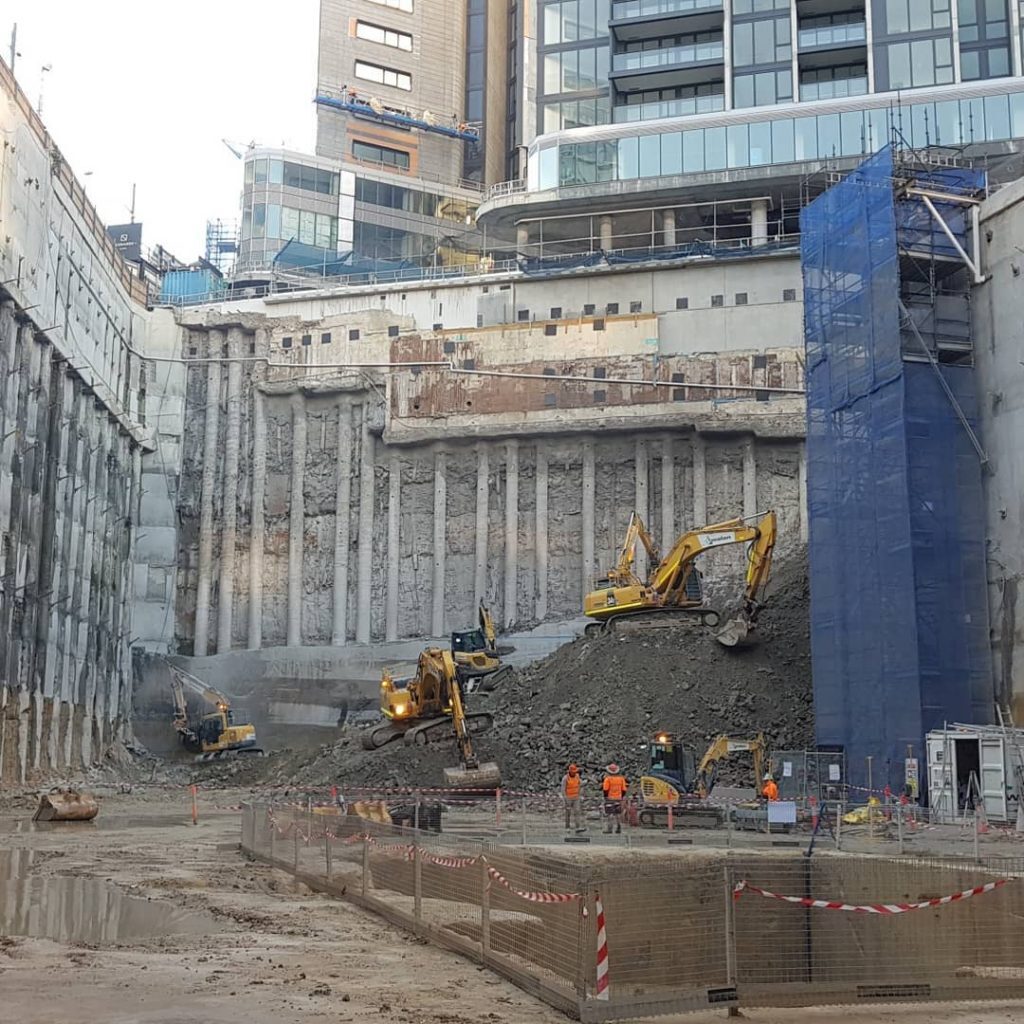 Why Fortress Fencing?
We're more than just a temporary fencing shop.
Fortress fencing works closely with you
To ensure you get the best service, most competitive rates,
and on-time delivery.