LORO Water Fillable Barriers for Hire Companies
Earlier this year Fortress Fencing introduced the Lo-Ro water fillable barrier, a MASH tested road barrier that offers the best TL-2 deflection in its class in the Australian market.
Offering shorter clear zones and a shorter minimum length, it provides an alternative to other water filled barriers that have dominated the market for many years, some of which are inaccessible to hire companies due to supplier exclusivity agreements.
The Lo-Ro is an ideal choice for hire companies looking to add to their fleet because it offers:
No exclusivity agreements – the LoRo is available to all
Large quantities readily available
Multi-speed deflection with successful testing to MASH TL-1 and TL-2
Proven performance in the field, with units in place across major projects throughout Australia
Fully compliant with AS/NZS 3845, Austroads approved, and approved by all major state road authorities
Approved for speeds of up to 70km/hr by NSW RMS, QLD TMR, VicRoads, Main Roads WA, SA DPTI and NT DIPL
Works with the SLED end treatment (tested and passed MASH TL-2)
Tough energy attenuating plastic modules resist cracking and corrosion, making them tough enough for repetitive hire
Can be delivered fast throughout Australia
The Lo-Ro is a commercially sound choice for hire and rental companies looking for an approved temporary barrier that is affordable, easy to transport and easy to install.
The Lo-Ro has a stout design for maximum stability and durability. This reduces the clear zone requirement which provides an additional margin of safety for construction crews in the work zone. When full of water it weighs 726kg, and when empty weighs 72kg.
It is the lowest deflection MASH TL-2 water fillable barrier on the market at only 3.6 metres. With three galvanized steel cables and strong interlocking knuckles between modules, it minimises penetration into the work zone.
Plus, the moulded stacking lugs allow for easy storage and transport, making it a good choice for hire and rental companies looking for a practical TL2 barrier.
Lo-Ro cable barrier specifications
MASH Tested TL-2 70km/hr
3.6 metres deflection
Weighs 726kg when full
Weighs 72.58kg when empty
1830mm long x 876mm high x 570mm width
Wide 200mm diameter water fill-hole
Available in red or white
Free-standing – does not require anchoring to the road surface
Already proven in the field
The Lo-Ro water fillable cable barrier is currently being used on large projects across the country, including WestConnex Rozelle Interchange.
The contractor, CPBJH Joint Venture, required a lightweight, easy to install crash barrier that could offer MASH TL-2 protection. In inner-city Sydney's narrow streets, a low profile unit was essential, and the contractor worked with the Fortress Fencing team to select a suitable barrier that could guarantee low deflection with a shorter minimum length.
The Lo-Ro was a perfect solution, offering a lower profile 876mm height that can provide increased visibility for motorists in built up urban areas.
Get a Quote on Lo-Ro Water Fillable Barriers
Our specialist team of barrier experts can provide all the documentation you require along with a fast quote and estimated delivery times.
Get in touch with our barrier expert Ben Lorne today – Ben has spent his career in both hire companies and the sales side of the fence, and will provide transparent and honest advice on how to get the best barrier to add to your fleet.
Ben Lorne, Barrier Solutions Manager: ben.lorne@fortressfencing.com.au
Gallery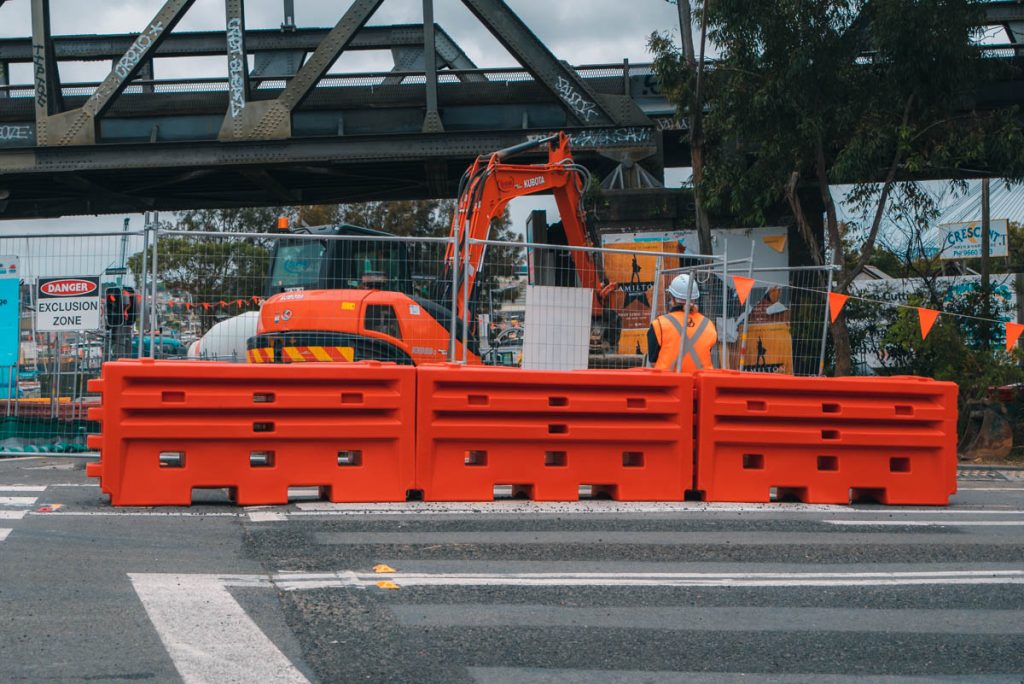 Why Fortress Fencing?
We're more than just a temporary fencing shop.
Fortress fencing works closely with you
To ensure you get the best service, most competitive rates,
and on-time delivery.