PROJECT DETAILS
Project: Aveo Retirement Village
Customer: Strongbuild Commercial
Location: Bella Vista, NSW
Time period: July 2018
Products used and Length: XT Edge Protection / 500 XT Edge Panels, 506 Posts
Install Length: 1200 metres
The Project
Strongbuild Commercial will deliver a multi-level retirement village located in the Western Sydney suburb of Bella Vista. The project will span 10 levels containing over 400 luxury retirement living apartments and an additional 145 aged care apartments.
Strongbuild Commercial secured the contract to build this innovative and sustainable structure using 4156 panels of cross laminated timber (CLT), resulting in a complex and striking retirement village.
With significant areas of the slab perimeter exposed during the build, the risk of falls from unprotected edges presented a serious hazard that needed addressing.

The project managers required a safety solution that would ensure workers could stay safe on site when working at height.
A temporary edge protection fence was identified as an ideal solution as it was strong and rigid, yet could be easily installed and dismantled as needed. Strongbuild chose 1200 metres of Fortress Fencing XT Edge Protection Fencing for this purpose.
The Solution
Fortress Fencing supplied Strongbuild Commercial with 1,200 metres of XT Edge Protection.
The XT Edge Barrier system was used as a protective barrier on the multiple levels of the building during construction.
Each galvanised welded mesh panel is made from 4mm steel wire grid with centres not exceeding 50mm x 50mm. This means it complies with Australian Standards for scaffolding.
The panels also feature a rectangular rolled wire top and bottom with a galvanised kick plate. This solid kick plate helps prevent objects from falling through the panel bottom, thereby reducing the risk of losing objects near the drop-off.
The system uses XT Edge Protection RHS posts for installation into concrete as seen here.
This project was completed in late 2017.
Product Specifications:
Length: 2400 mm
Height: 1000 mm
Width: 580 mm
Material: Steel
Project Gallery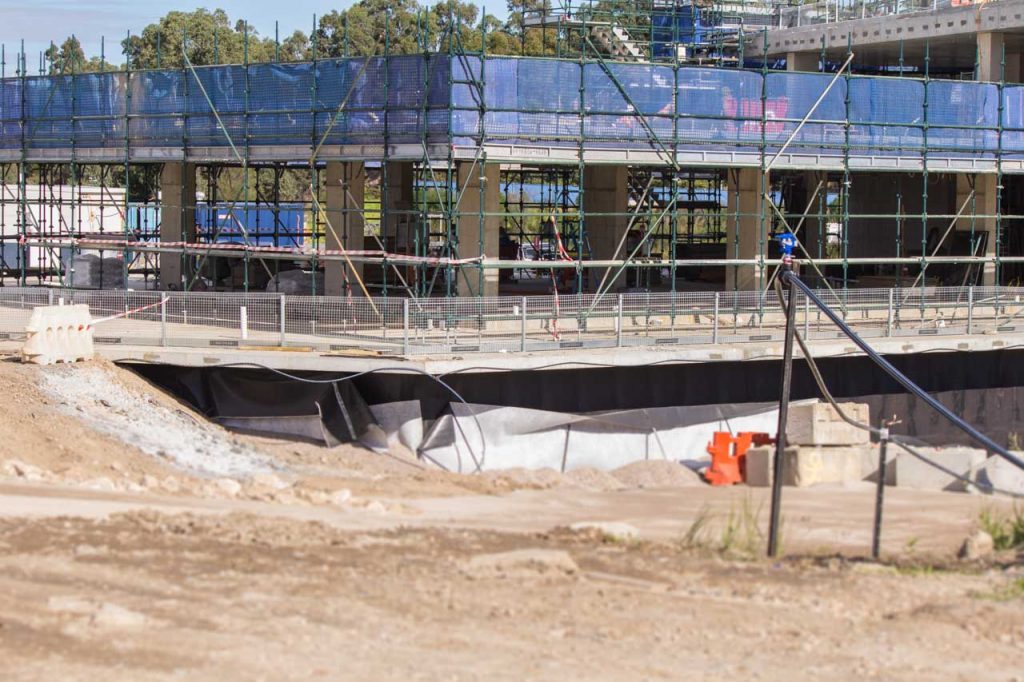 Why Fortress Fencing?
We're more than just a temporary fencing shop.
Fortress fencing works closely with you
To ensure you get the best service, most competitive rates,
and on-time delivery.