PROJECT DETAILS
Project: Eastern Creek Data Centre
Location: Alcoa
Time period: June 2019
Products used: Trafix 2000 water filled barriers
Quantity: 30 red and 30 white barriers
The Project
Roberts Road Data Centre is set to bring over 120MW of data capacity housed in 42,000sqm of warehouse space at Eastern Creek Business Park. The client, a major data centre developer, is building a series of data centres on the site, with the first one already under construction.
Site preparations and earthworks are underway, and Fortress Fencing has supplied the contractor with 60 Trafix barriers to be used to surround no-go zones.
These are currently being used to mark out staff parking and storage, separating these areas from larger plant and equipment.
The warehouse and distribution centre site at Eastern Creek sits within the emerging Eastern Creek Business Park.
The site extends over 14 hectares and is bounded by the M4 and M7 motorways.
With significant building works planned including four 3 level warehouse facilities, 2 office spaces as well as plant rooms, internal access roads and more, it was clear that there would be significant amounts of vehicles and plant in and around the site.
Additionally, the existing neighbouring data halls located to the east of the site would remain in operation throughout the build. Therefore, in order to ensure safety for workers and pedestrians in and around the project, the contractor needed to mark out the perimeter of safe zones with a versatile safety barrier.
The Solution
Fortress Fencing supplied 60 Trafix water filled barriers to the contractor when the initial stages of the project began. Throughout the early site preparation works and bulk earthworks, the Trafix barrier provided a convenient and flexible fencing solution. Trafix water filled barriers are lightweight when empty however when filled, they provide a durable, sturdy work zone barrier.
The Trafix measures 2150mm long and is made in Australia for local conditions. Available in highly visible red and white, the strong UV-protected polyethylene gives added durability against the harsh Australian sun.
Simple and lightweight to install when empty, each module weighs just 20kg before filling. After installation and once filled with water, each barrier weighs 327kg, providing a significantly stable and secure barrier.
The Trafix barrier is recommended for carparks, pedestrian delineation and work sites such as this project.
Project Gallery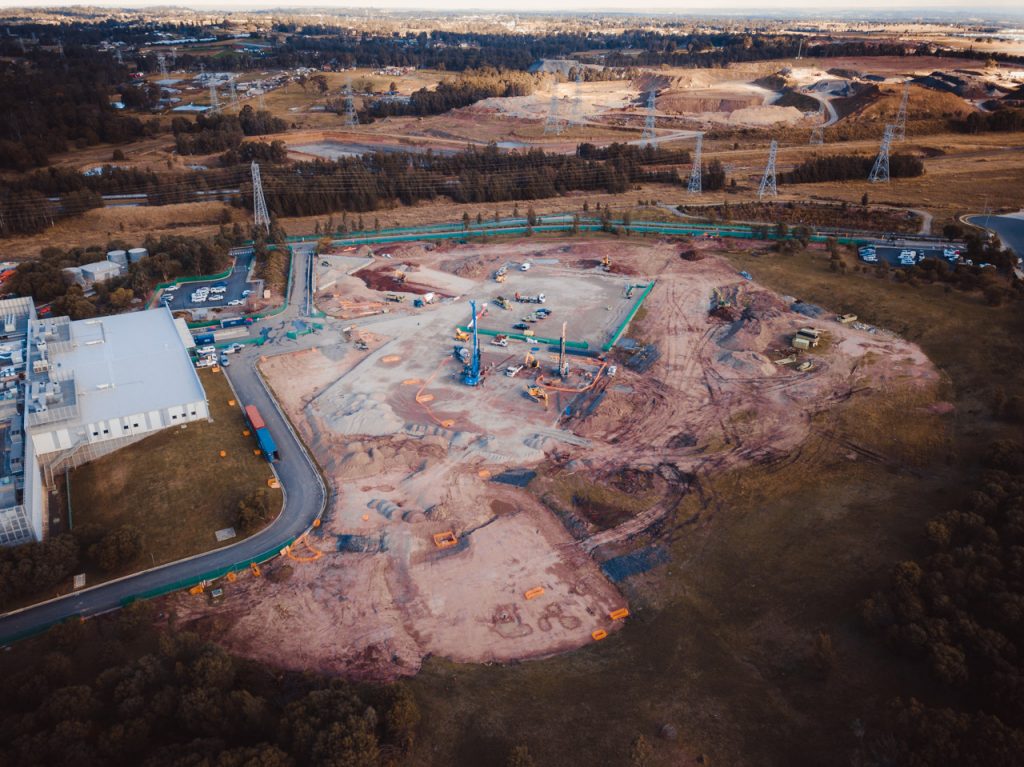 Why Fortress Fencing?
We're more than just a temporary fencing shop.
Fortress fencing works closely with you
To ensure you get the best service, most competitive rates,
and on-time delivery.