PROJECT DETAILS
Project: Residential Estate Construction
Customer: Fraser Property
Location: Seven Hills, NSW
Time period: August 2019
Products used and Length: Trafix Water Barriers / 60 metres
The Project
Developers Fraser Property are working on a residential release at the Fairwater housing development near Blacktown in Sydney's West. Located near the established suburbs of Marayong and Woodcroft, the estate is set on a 38 hectare former golf course, and has more than nine hectares of open space. With over 800 people already living at Fairwater, the team at Frasers Property are constructing new homes in close proximity to pedestrians and motorists. With the team working on another housing release adjacent to the existing site, it was imperative to ensure that safety standards were top notch.
In order to safeguard workers on foot near the site office and protect pedestrians from potential vehicle impacts, a series of safe and reliable water barriers were needed. The Trafix Water Barrier was identified as an ideal solution, as it was economical, lightweight and easy to move when empty, and is designed for use in carparks and worksites.
The Solution
Fortress Fencing supplied 30 Trafix 2000 Water Barriers for this project, which are being used around the site office to protect workers from vehicles.
Simple and lightweight to install when empty, each module weighs just 20kg before filling. After installation and once filled with water, each barrier weighs 327kg, providing a significantly stable and secure barrier made from material that is strength tested to Australian Standards.
Rounded corners make it safe and easy for workers to handle, and a simple interlocking pin and hole system is moulded into each barrier module, resulting in a one-piece unit with no loose pins. Built-in handles help with the interlocking process and carrying the barrier when empty.
The Trafix 2000 water filled barrier is made from eco-friendly recyclable polyethylene and is available in 2 metre long modules. It is ideal for use in pedestrian delineation applications such as this, as well as for cordoning off no-go zones, drop-offs and other potentially hazardous areas. Its modular design allows for flexible configurations, ensuring effective traffic and crowd control.
Project Gallery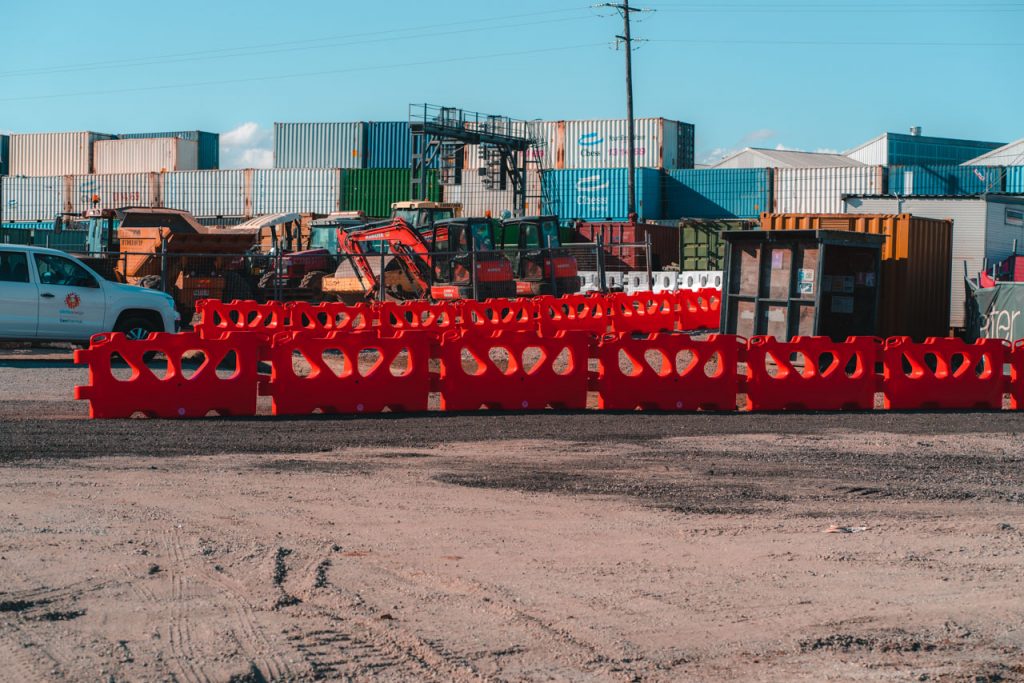 Why Fortress Fencing?
We're more than just a temporary fencing shop.
Fortress fencing works closely with you
To ensure you get the best service, most competitive rates,
and on-time delivery.