PROJECT DETAILS
Project: Parramatta Schools Upgrade
Customer: Watpac
Time Period: Installed July 2018
Products used: Trafix 2000 Waterfilled Barriers
Quantity: 45 Trafix 2000 Waterfilled Barriers
Install Length: 90 metres
The Project
Watpac is currently constructing two new schools – Arthur Phillip High and Parramatta Public. The project, valued at $187 million, is set to deliver a new high-rise high school for up to 2,000 students. Additionally, Parramatta Public School will have a new multi-storey building.
This will ultimately accommodate up to 1,000 students on the existing school site. This project will take the small heritage listed school into the new century as the first high rise vertical concept school in NSW.
The scope of works will include demolition of the existing schools, upgrade of the existing heritage buildings on each site and landscaping of a rooftop garden area for Parramatta Public School. Additionally, sports fields will be constructed for Arthur Phillip High School.
Far from being another high rise office block in disguise, the plans will see the school gain three times the amount of outdoor area than they currently have. Innovative design techniques have been used to maximise outdoor recreation areas whilst building on a compact footprint in the CBD.
With a peak workforce of 400 people and a congested CBD location, the project managers needed a barrier solution to cordon off a length of the footpath. The construction perimeter extended across the footpath and to the road's edge. Therefore, water-filled barriers needed to be placed along one closed lane.
The Solution
Fortress Fencing supplied Watpac with 45 Trafix 2000 Waterfilled Barriers stretching 90 linear metres. Workers installed these along neighbouring Macquarie Street. The barriers providing a safe and visible separation between pedestrians and traffic along the street.
The Trafix 2000 Waterfilled Barrier is an innovative Australian designed and manufactured barrier that is built for the toughest conditions. Strong UV resistant polyethylene gives added durability against the harsh Australian sun. Insect proof lights and signage can also be attached, thereby giving 24-hour traffic control.

Construction on the project is likely to be completed by 2020.
Project Gallery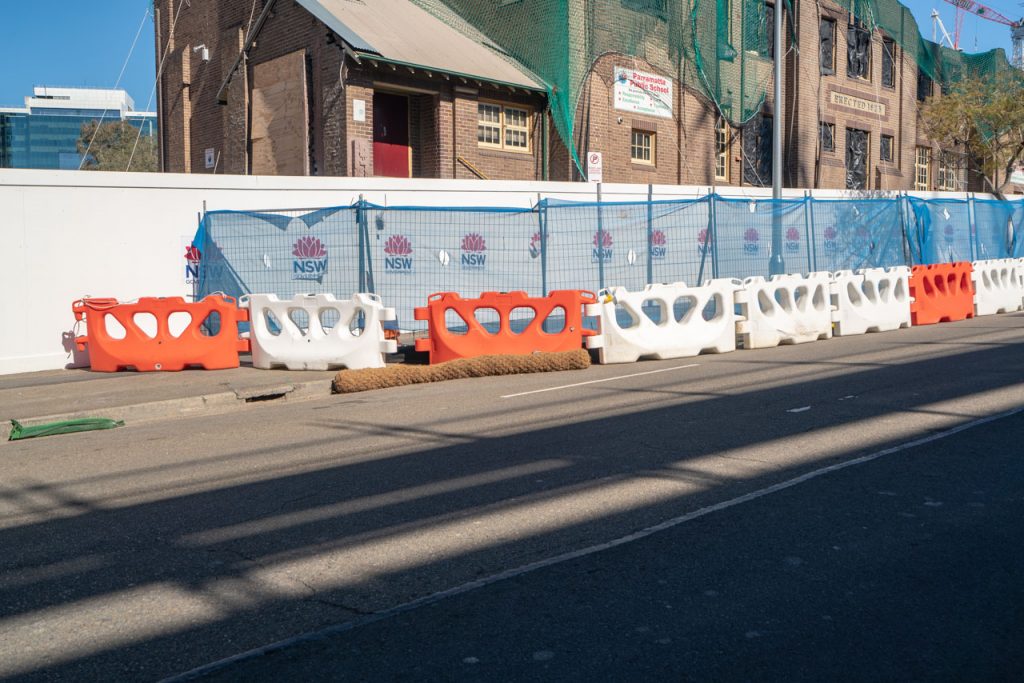 Why Fortress Fencing?
We're more than just a temporary fencing shop.
Fortress fencing works closely with you
To ensure you get the best service, most competitive rates,
and on-time delivery.