PROJECT DETAILS
Project: Picnic Area Closure
Customer: National Parks and Wildlife Service
Location: Arakoon, NSW
Time Period: January 2019
Products used: 2000 Series Temporary Fencing and Temp Fence Feet
Quantity: 12 Temporary Fencing Panels & Temporary Fencing Feet
The Project
Arakoon National Park is located near South West Rocks on the mid-north coast of NSW. A popular holiday destination, the national park is home to historic Trial Bay Gaol and also a multitude of walking tracks, historic features, and picturesque bays and beaches.

Little Bay is a small easily accessible beach within the park. Situated near the trailhead of a handful of walking tracks, it is therefore a popular BBQ and picnic spot for holiday-makers.

During routine checks, National Parks and Wildlife Service staff identified that the concrete picnic shelter at Little Bay had become unsafe. The roof had partially collapsed and additionally, there was structural damage to the concrete. The brick and concrete block construction had sustained damage that had rendered it unsafe for public use.

National Parks and Wildlife Service slated the picnic area for replacement, however, workers were not able to do this immediately. Therefore, NPWS needed to cordon off the area until such time as the necessary demolition could be done. With removal earmarked for 2019 and the summer holiday season looming, maintenance crews needed to fence off the area temporarily.

The National Parks and Wildlife Service had erected signage to indicate to the public that works would be undertaken sometime in 2019. However, until the structure could be removed, the picnic area needed to be demarcated as unsafe.
The Solution
NPWS chose Fortress Fencing temporary fence panels and temp fence feet to create a sturdy barrier around the small concrete shelter.

The Fortress Fencing 2000 Series Temporary Fencing is usually recommended for light civil and construction projects. In this instance, a small number of panels has been put to good use to cordon off a no-go zone.
Fortress Fencing 2000 Series fence panel was chosen as an easy to install, high-quality temporary fence. The fencing is easily erected by one person and with the addition of concrete filled plastic temp fence feet, it becomes a sturdy barrier.
Fortress Fencing temp fence feet are constructed from rugged blow-moulded plastic, in a width that prevents the fence from toppling. Yet at the same time, the temp fence feet pose minimal tripping risk to pedestrians and passers-by. On this occasion, 12 fence panels were used, each measuring 2400 mm wide. Galvanized couplers were used to link each fence panel together, and each panel was inserted into a fence foot. The whole process of installation is quick and easy, and as it can be completed by just one person, it does not require additional resources to install.
It is easily erected to secure your site and features a galvanised finish and anti-climb mesh. Workers can easily install it with the addition of standard couplers and concrete or poly-blok feet.

The concrete temp fence feet shown here are filled with concrete for a sturdy and robust installation. Each weighs 25kg and is long lasting, making them ideal for tough environments including construction, demolition sites, renovations, and events.
Product Specifications:
Length: 2400mm
Height: 1000mm
Width: 580mm
Material: Steel
Project Gallery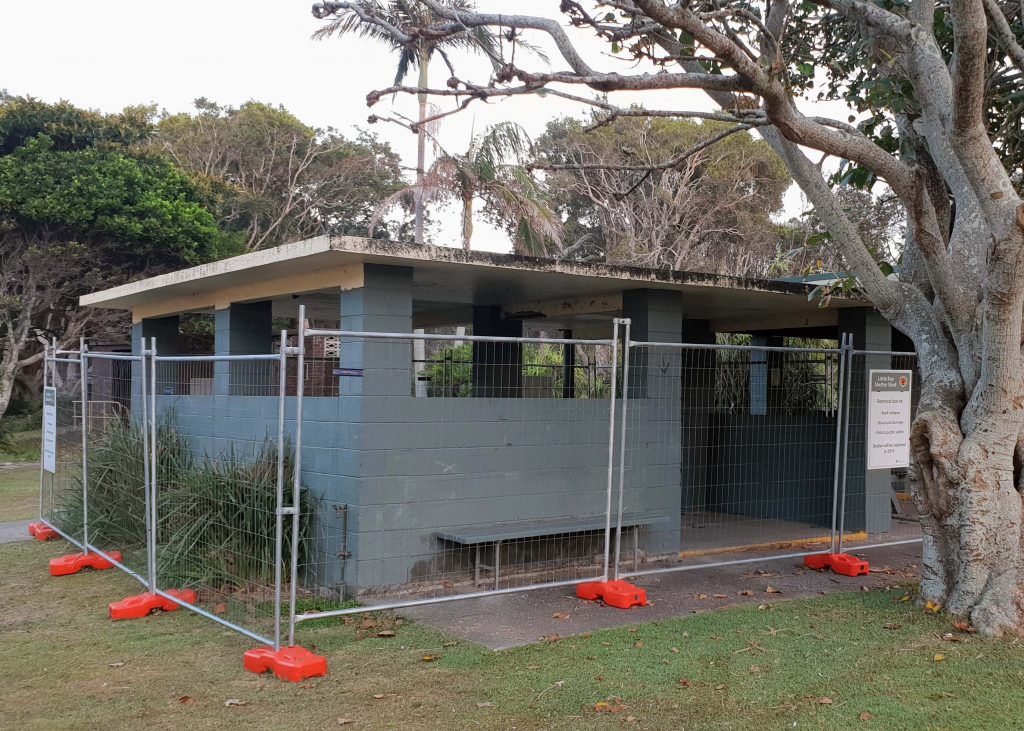 Why Fortress Fencing?
We're more than just a temporary fencing shop.
Fortress fencing works closely with you
To ensure you get the best service, most competitive rates,
and on-time delivery.