How out of the box thinking resulted in a $250,000 freight saving for the Bruce Highway project
The Project
When contractors working on the Bruce Highway Duplication near Cairns required concrete crash barriers, local supply was a problem.
With no local supplier available to source and ship the barriers to site, freight was looking to be a huge expense.
By applying some out-of-the-box thinking, the Fortress Fencing team were able to come up with a solution that saved the customer considerable money and ensured the project could progress safely and on schedule.
The Challenge
The project team were weighing up the cost of two kilometres of concrete barriers shipped from Brisbane. The freight estimate for these barriers – which totalled 50 truckloads – came in at more than a quarter of a million dollars. This cost was simply not acceptable.
Rejecting this hefty shipping quote, the joint venture team from John Holland Seymour Whyte looked to Fortress Fencing to find a more palatable solution.
Concrete crash barriers were definitely required to ensure safety for the team operating in the work zone. Fortress Fencing had plenty of stock, but the freight estimate provided a challenge. We needed to find a way to bring that cost down.
The Solution
The team at Fortress Fencing was determined to find a solution to circumvent the hefty freight costs and still provide the barriers required for this project.
By thinking out of the box to find a practical solution, the Fortress team was able to partner with a local business to fabricate the barriers close to site, resulting in a significant saving in transport costs. Plus, the project team – a joint venture between John Holland and Seymour Whyte – was able to boost the local economy by having the barriers made locally in Cairns.
In order to facilitate this project, Fortress Fencing shipped a series of large moulds used for casting the concrete barriers to the local Cairns business partner. After discussions and involvement from us to ensure consistency and quality, the local precast concrete operator was able to cast the required 2000 linear metres of barriers to exacting specifications.
From this location, freight was much more reasonable, resulting in a successful solution to a complex regional project.
About Deltabloc Concrete Barriers
The Deltabloc DB80 is a steel-reinforced precast concrete barrier that is MASH Tested to TL-3, making it suitable for work zone protection at this project.
With the patented Deltabloc coupling system, the DB80 allows a slight tilting of the impact energy in case of a heavy impact from a vehicle. Elastomer bearings between the single barriers ensure controlled damping of peak loads. This guarantees reliable breakthrough prevention for heavy vehicles and soft impact behaviour for small cars.
Approved for road use up to 80km/hr in QLD and fully approved by Austroads, the Deltabloc DB80 concrete jersey barrier can reduce the risk of a head-on collision as a result of an out of control vehicle crossing over the median strip into oncoming traffic.
This ensures reliable, predictable crash behaviour, ultimately resulting in a safe worksite.
Fortress Fencing also sourced and supplied over twenty SLED crash cushions, an 80km/hr rated safety device that complements the concrete barriers.
The SLED crash cushion is a narrow, water-filled non-redirective gating crash cushion that is a MASH Tested to TL-3 when used in a 4 module configuration. Constructed from tough yellow polyethylene with internal steel cables, it is designed to deform and rupture on impact.
More about the Bruce Highway Upgrade – Stage 3 Edmonton to Gordonvale project
Stage 3 of the Bruce Highway upgrade project involves a 10.5 kilometre upgrade and duplication of the highway between Edmonton and Gordonvale. This project, located near Cairns, will deliver significant safety improvements to one of North Queensland's busiest routes.
The $481M infrastructure project is jointly funded by the Australian and Queensland Governments. It includes duplication of all existing two-lane sections of the highway to four lanes, new service roads, rail realignment and new road and rail bridges.
When completed, the Edmonton and Gordonvale section will be safer, more reliable, and more resistant to flood risk.
This project is due for completion in mid-2023.
Project Gallery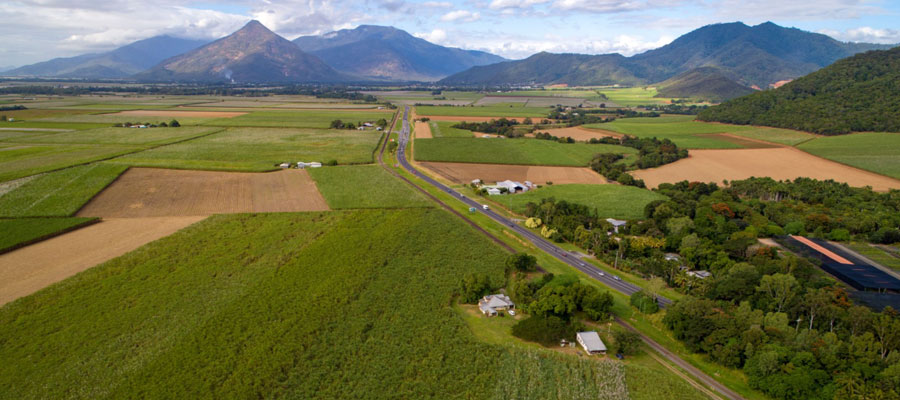 Why Fortress Fencing?
We're more than just a temporary fencing shop.
Fortress fencing works closely with you
To ensure you get the best service, most competitive rates,
and on-time delivery.