PROJECT DETAILS
Project: West Gate Tunnel, West Zone
Location: Melbourne, VIC
Products used: Fortress 2000 Series Economy Panels
Project Snapshot
Melbourne's West Gate Tunnel is delivering an alternative to Melbourne's busy West Gate Bridge. The project is a partnership between the Victorian Government and Transurban, and is being built by CPB Contractors and John Holland in a joint venture (CPBJH JV).
It aims to provide a second river crossing, deliver quicker journeys, and remove thousands of trucks from Melbourne's residential streets.
The project is massive and comprises a wide range of individual job sites. We're proud to be involved in the supply of a wide range of products to CPBJH JV, including extensive amounts of temporary fencing.
With deliveries originating from our Laverton North warehouse, Fortress Fencing is well placed to deliver large amounts of temp fencing at short notice, to a wide range of West Gate Tunnel sites.
Why Choose Fortress Fencing for your Melbourne construction projects?
Fast installation
On a project like this where delivering on time and on schedule is crucial, it's important to choose a security fencing system that can be installed quickly.
Using the temp fence panels from Fortress, 100 metres of fencing can be installed in just 27 minutes, making for a fast and easy fence installation.
Plus, Fortress Fencing can be installed by just one person, saving time and labour.
Fast delivery in Melbourne and surrounds
Construction and infrastructure professionals choose Fortress Fencing when they need to secure their job site fast.
Buying temp fencing from a Melbourne temporary fencing shop like Fortress means we can deliver same day from our Laverton North warehouse.
We deliver throughout the city and right across Victoria, as well as the rest of Australia.
Project Gallery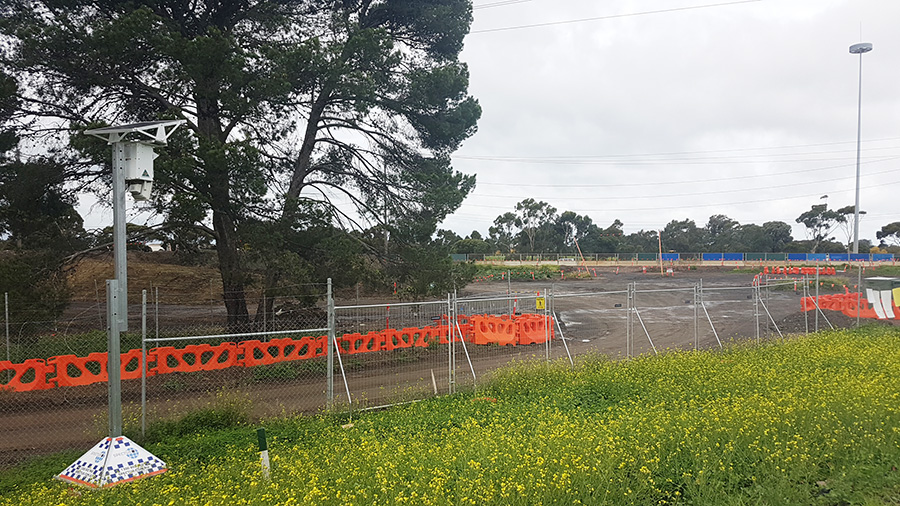 Why Fortress Fencing?
We're more than just a temporary fencing shop.
Fortress fencing works closely with you
To ensure you get the best service, most competitive rates,
and on-time delivery.