PROJECT DETAILS
Project: Victorian Level Crossing Removal
Customers: Laing O'Rourke / South Eastern Program Alliance
Location: Kooyong, VIC
Time period: July 2019
Products used: 320 temp fencing panels, 800 fence feet, 640 couplers, 160 braces
Install Length: 800 metres
The Project
The Level Crossing Removal project will see the removal of 50 of Melbourne's most dangerous level crossings by 2022, with 28 of these already removed. This project aims to improve safety, reduce congestion and enable more frequent train services.
The overall project is valued at $5 billion and is being delivered by an alliance including Laing O'Rourke.
For the Malvern and Kooyong sites, parts of the construction were being undertaken around playgrounds, pedestrian areas, ovals and parks.
Temporary site compounds were set up at Ferrie Oval and Tooronga Park to support the level crossing removal activities. These included construction of a rail bridge and realignment of existing intersections.
Laing O'Rourke required an affordable temporary fence that could be installed for approximately 12 months on site. After assessing purchase vs hire, the project managers approached Fortress Fencing as a reputable temporary fencing supplier in Melbourne.
Purchasing temporary fence panels was identified as an economical solution and Fortress Fencing was chosen as a supplier due to our local stock holdings of temporary fencing in Melbourne.
The Solution
Fortress Fencing has so far supplied 800 metres worth of temporary fencing in Melbourne to the Malvern and Kooyong sites. This was supplied as 320 temporary fencing panels, 800 fence feet, 640 couplers and 160 braces.
Fortress Fencing 2000 Series Temporary Fencing is recommended for standard civil and construction projects. It is easily erected to secure your site, and features a galvanised finish and anti-climb mesh. Workers can easily install it with the addition of standard couplers and fence feet.
Each panel measures 2.1 metres high and the quick install process provides immediate security to your site. Perfect for civil construction projects, large building and commercial construction, sporting events and environmental protection areas; it can also be used in small quantities to restrict access around safety hazards on-site or in the public domain.
Constructed to meet Australian Standards, the 2000 Series temporary fence has proven itself time and time again on projects large and small. Panels are available individually, or as a package including clamps and concrete-filled bases as seen here.
This project is due for completion in 2020.
Project Gallery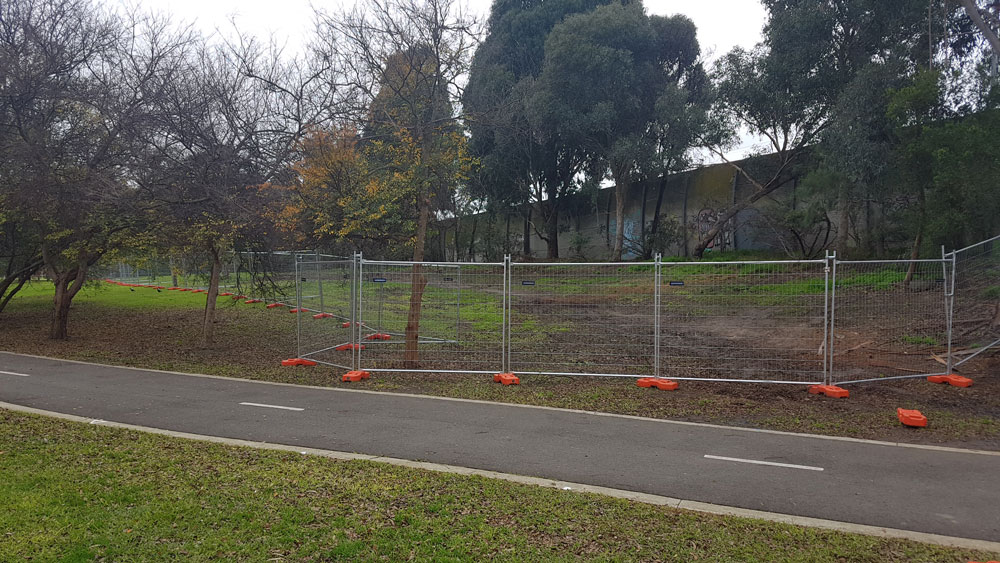 Why Fortress Fencing?
We're more than just a temporary fencing shop.
Fortress fencing works closely with you
To ensure you get the best service, most competitive rates,
and on-time delivery.