PROJECT DETAILS
Project: Wentworth to Broken Hill Pipeline
Location: Broken Hill, NSW
Time Period: July 2018
Products used and Length: Fortress Sound Barrier Acoustic Curtains / 100 metres
Quantity: 77 panels
The Project
John Holland along with Murphy Pipe Civil are constructing the Wentworth to Broken Hill Pipeline. This ambitious project will see construction of a pipeline that will run for 270 kilometres and as a result it will provide a long term water supply to the area. Supplying upwards of 37.4 mega-litres of raw water at a peak daily demand, local supplier Essential Water in Broken Hill will have a secure long term supply. Additionally, Essential Water will continue to retain responsibility for water treatment and water distribution to its customers.

John Holland Murphy Pipe Civil JV have been appointed to design, construct, operate and maintain the pipeline. Construction is expected to be completed by December 2018. Finally, after construction, pipeline testing will take place to ensure everything is working properly and the pipeline is ready to supply water to Broken Hill by April 2019.

Amongst other environmental factors that were assessed, the project team initially commissioned a noise and vibration impact assessment in accordance with Australian Standards. Parts of the construction project were deemed to have a negative impact on surrounding suburban areas. For that reason, a series of noise control measures were recommended by an assessor.

High noise generating plant and equipment was identified, such as graders, loaders, delivery trucks, concrete agitators and rollers. As a result, the assessor recommended the use of noise control screening, acoustic barriers or acoustic curtains to reduce the noise.
The Solution
Fortress Fencing supplied John Holland Murphy Pipe Civil JV with 100 linear metres of Fortress Sound Barrier acoustic curtains. These were installed on temporary fencing around the site to reduce noise to the surrounding suburban area whilst trenches were excavated.

The Fortress Sound Barrier acoustic curtains are a cost-effective form of mitigating airborne noise. They are constructed with Velcro joins down either side to ensure maximum strength and protection. Consequently, they form a compliant clip-together kit form barrier. Furthermore, depending on the installation and environment, these acoustic curtains can offer significant noise reduction – up to 40dB!
The 3000 Series temporary fence has been proven in the field and well received by our customers. It is the ideal temp fence panel for use on civil projects, commercial sites, industrial work zones, construction sites, public events, demolition & mining sites. Furthermore, it is the fence of choice for hire companies and councils Australia wide.

Not only do Fortress Sound Barrier acoustic curtains dampen and block sound, they can also help control the spread of dust and fumes.

Flexibility is a huge bonus on these acoustic curtains as they are more versatile and economical than rigid enclosures, allowing for easy access, disassembling and easy transport.

Tough and weatherproof, Fortress Sound Barriers can installed in both indoor and outdoor applications and are easily cleaned. Additionally, they can be folded in a concertina style to allow a variety of different configurations. The curtains are supplied individually in panels measuring 1.3 x 2 metres, and 3 metre high panels are also available.
Product Specifications:
Length: 1300 mm
Height: 2000 mm
Weight: Up to 16kg per panel
Up to 40 db noise reduction
UV resistant
Custom branding available
Project Gallery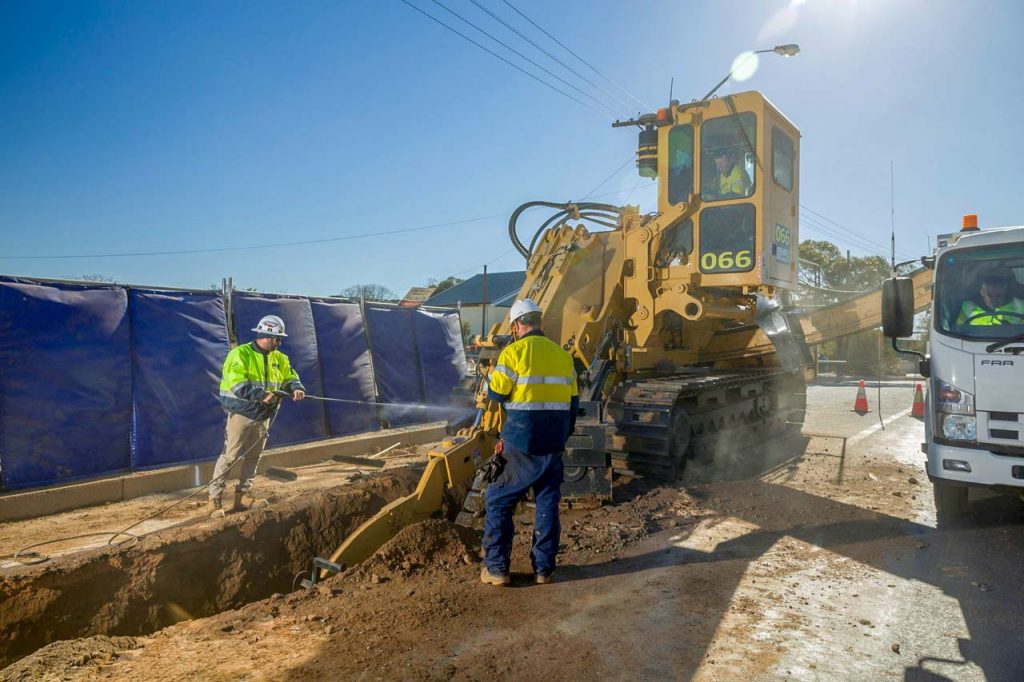 Why Fortress Fencing?
We're more than just a temporary fencing shop.
Fortress fencing works closely with you
To ensure you get the best service, most competitive rates,
and on-time delivery.