PROJECT DETAILS
Project: Pool Redevelopment
Customer: Avant Constructions
Location: Wentworthville, NSW
Time period: July 2019
Products used and Quantity: 2000 Series temp fencing kit / 144 metres of fencing, couplers and feet
The Project
Cumberland Council will invest $1 million in revitalising the Wentworthville Memorial Swimming Centre, delivering long overdue upgrades including a new 25-metre pool and splash pad. Additionally new filtration, heating and pump systems will be constructed, along with a new kiosk and landscaped gardens.
The pool has been a cornerstone of the community since 1965, and therefore certain original features would be retained including the main 50-metre pool and some established trees. Local construction firm Avant Constructions was tasked with demolition and excavation works, beginning in April 2019.
Parts of the site along with the entire 50-metre pool needed to be protected during the excavation and construction phases, ensuring safety for workers. The project managers needed a simple and lightweight temporary fencing solution that workers could rearrange on site as the build progressed.
The Solution
Although the pool itself was closed to the public, trespassing and security was a factor, and the Fortress Fencing anti-climb fencing panel ticked all the boxes. The 2000 Series Anti-Climb Fencing from Fortress is lightweight, simple to install and move on site, and can be easily stored and transported when not in use.
For this project, Fortress Fencing supplied Avant Constructions with 144 metres of anti-climb fencing for the pool and surrounds. The project managers chose 60 temporary fencing panels, 60 couplers and 60 fence feet to line the perimeter and protect trees and structures. 
Sold in a kit or as individual components, the 2000 Series Anti-Climb Fencing is a flexible and safe fencing solution for building sites, excavations, construction projects and road works.
Whilst some anti-climb fencing panels are complicated to set up, a key advantage of the 2000 Series is that it can be installed by just one person. Each panel measures 2.1 metres high and the quick install process provides immediate security to your site. Our economy option for light duty projects, the 2000 Series Anti-climb fencing mesh is made from a 160mm x 60mm vertical mesh structure created from 3mm diameter galvanised steel. This long rectangular mesh makes it near impossible to climb, deterring theft and trespassing.
The pool modernisation project is due for completion in late 2020.
Project Gallery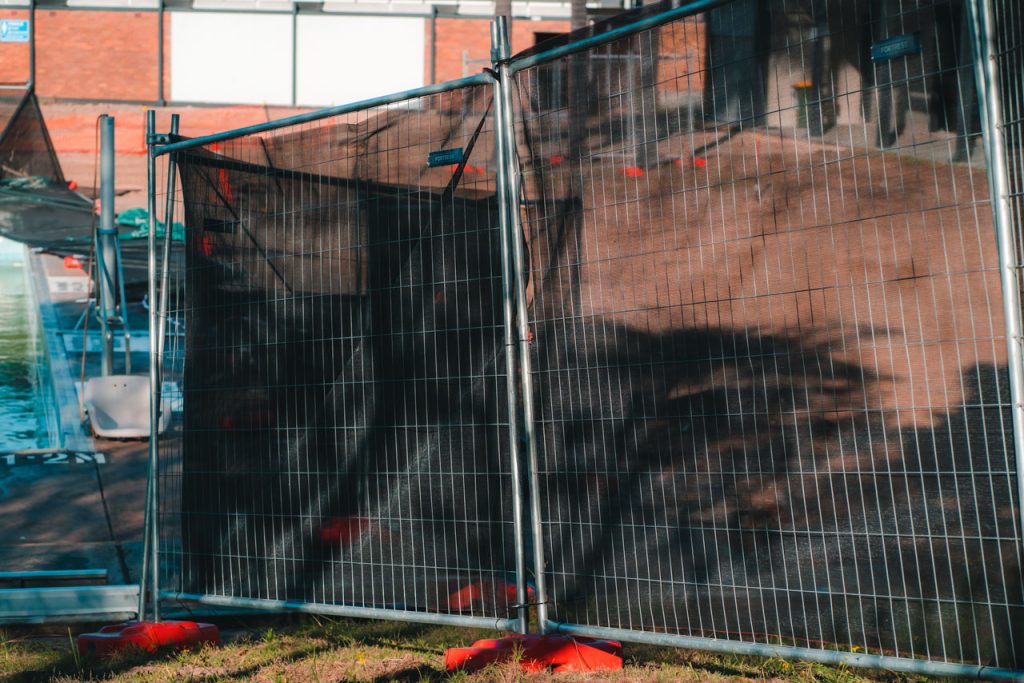 Why Fortress Fencing?
We're more than just a temporary fencing shop.
Fortress fencing works closely with you
To ensure you get the best service, most competitive rates,
and on-time delivery.