PROJECT DETAILS
Project: Ed. Square Development
Customer: Probuild
Time period: July 2019
Products used: 435 x Orange Crowd Control Barriers and 630 x Edge Protection Panels & Posts
Install Length: 1 kilometre of Crowd Control Barriers; 1.5 kilometres of Edge Protection Fencing
The Project
Probuild has been appointed to deliver stage one of Ed.Square Town Centre at Edmondson Park. This development in Sydney's South West includes a 25,000 sqm super neighbourhood centre designed to be a landmark shopping and dining hub for residents and visitors.
Probuild chose to use 1 kilometre of Fortress Crowd Control Barriers to create safe walkways in and around the site, as well as 1.5km of our strong Edge Protection Fencing during construction of the multi-storey structures.
The large site included a number of different components including multi storey structures and single level development. With a lot of plant and personnel on site, Probuild needed a simple fencing solution to delineate pedestrian walkways for workers. This fence needed to be easily transported to different areas of the site as the build progressed.
Meanwhile, at the residential towers, a different type of fencing was required. As each level was built, an edge protection fence was needed to protect workers from exposed edges as well as preventing dropped tools or debris from falling to the street below.
The Solution
Fortress Fencing provided two solutions for Probuild: 435 high-vis crowd control barriers for the site walkways and pedestrian zones, and 630 panels of steel edge protection which was fixed to the edges of the multi-level towers.
The orange crowd control barriers were used in and around the site office, near the ground levels of the towers, and also on the top level of the towers whilst they were being constructed. Our orange crowd control barriers are lightweight, easy to set up and pack down, and very easy to transport on site as the needs of the project change and progress.
Fortress Fencing's edge protection fence is made from strong galvanized steel mesh with rolled top and bottom edges and a kick plate to stop debris from escaping under the edge of the fence. It is fixed with square RHS posts around the perimeter of any edge at height, providing security and safety for workers. Over 600 panels and posts were used to keep the team safe as the residential towers grew.
The Solution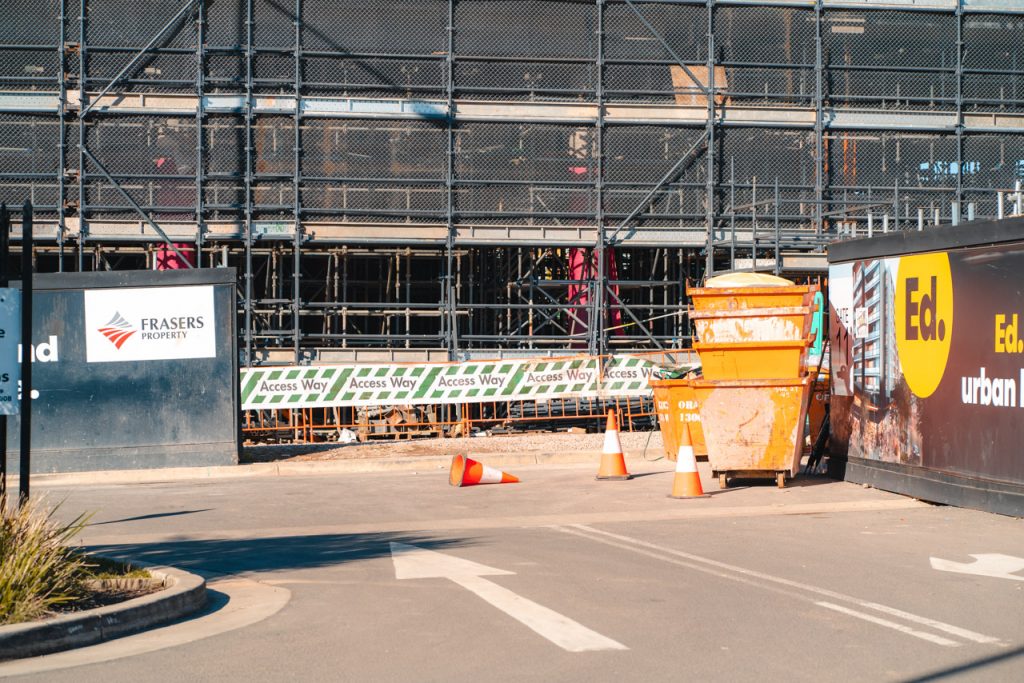 Why Fortress Fencing?
We're more than just a temporary fencing shop.
Fortress fencing works closely with you
To ensure you get the best service, most competitive rates,
and on-time delivery.