PROJECT DETAILS
Project: West Gate Tunnel
System used: DB80 Concrete Crash Barriers
Time Period: Installed July 2018
Customer: CPBJH Joint Venture
Quantity: 232 Concrete Barriers – 6m
Install Length: Approx. 1,392m
The Project
Victoria's extensive West Gate Tunnel Project will deliver a vital alternative to the congested West Gate Bridge. It will provide a much needed second river crossing, quicker and safer journeys, and remove thousands of trucks from the city's residential streets.
This project is a partnership between the Victorian Government and Transurban and will be built by a joint venture between construction contractors CPB Contractors and John Holland (CPBJH JV).
During construction, CPBJH JV required a concrete crash barrier to use around the perimeter of the site and demarcate traffic no-go zones.
CPBJH JV secured a scope of works include upgrading and widening the freeway from 8 to 12 lanes and new tunnels from the West Gate Freeway to the Maribyrnong River. Additionally, workers would construct a new bridge over the Maribyrnong River and an elevated road along Footscray Road.
The considerable construction activity with many staff on site meant that CPBJH JV required a reliable TL-3 crash rated barrier. The project managers needed a longitudinal concrete barrier that could deflect out of control traffic and therefore reduce risk to workers on site. It needed to be approved for use in zones up to 100km/hr, and available in a bulk quantity in order to service the entire sprawling site.
The Solution
Fortress Fencing supplied CPBJH Joint Venture with approximately 1,392 metres of our DB80 concrete Deltabloc barriers to use on-site at the tunnels precinct at Yarraville in Victoria's inner west.
The 232 concrete barriers each measure 6 metres long and are approved by VicRoads for speeds up to 100 km/h. They ensure minimal deflection if a motorist was to lose control of their vehicle and collide with the barriers. The DB80 is also approved by Austroads, RMS, TMR and DPTI.
The DB80 Deltabloc barriers are also MASH tested to TL-3. This means the Deltabloc barriers have been tested with a 2270kg ute travelling at 100km/hr impacting the barrier at an angle of 25 degrees (5 lane wide impact).
Fortress Fencing's DB80 Deltabloc MASH Approved concrete barrier offers low deflection for maximum safety. It is currently one of the few barriers on the market to already be tested and approved to Austroads' new 2019 MASH standards.
Project Gallery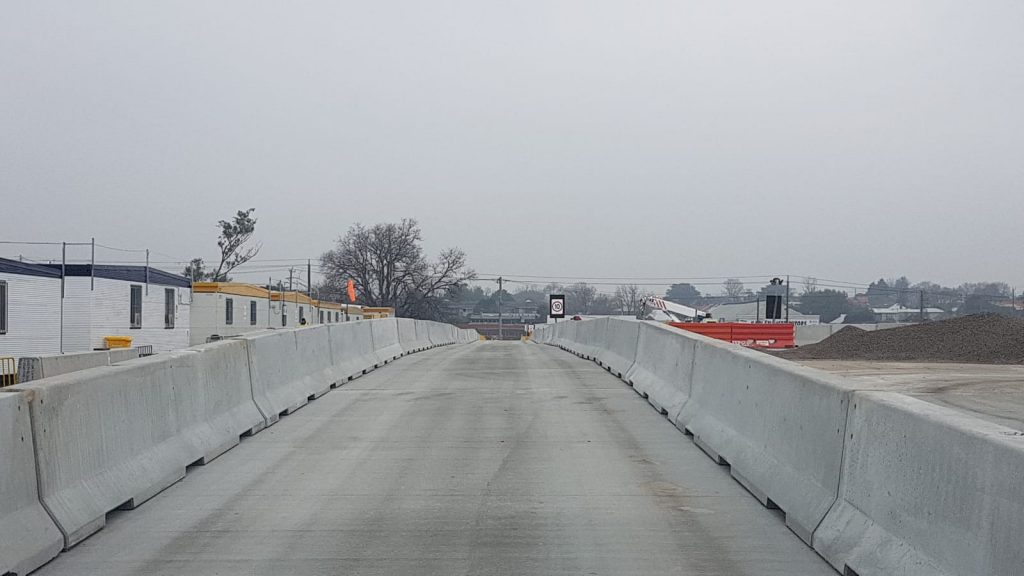 Why Fortress Fencing?
We're more than just a temporary fencing shop.
Fortress fencing works closely with you
To ensure you get the best service, most competitive rates,
and on-time delivery.