The Project
Work is continuing in the Victorian suburb of Werribee as the Western Program Alliance progresses with its Level Crossing Removal Project.
This $113.8 million project will see a bridge built over the Werribee line between Tarneit Road and the Princes Highway, via an existing irrigation channel. Construction is also in progress just down the road in Cherry Street.
In between these two sites, an exclusion zone has been set up in Cottrell Street to fence off hazards for construction crews working in the area.
The team needed a reliable and strong temporary fencing that could be delivered to site fast. Fortress Fencing 2000 Series panels were the fencing of choice for this project.
The Solution
Fortress Fencing's 2000 Series galvanized fence panels presented an ideal solution to create a simple and effective exclusion zone.
The 2.4 metre long panels are quickly and easily erected by two people using concrete filled fence feet and bracing to hold them in place.
The braces are ideal for providing an additional precaution against the fence tipping over in windy areas. They are also designed to stabilise the panels as shown here. When clamped together with couplers, the anti-climb mesh on the fence panel provides a secure and safe barrier against unintentional entry or trespassing, making your workplace safer.
Plus, we can also source custom printed shade cloth or fence mesh as an effective way of promoting your brand or project. Fence mesh is an ideal covering for temporary fences, providing privacy and dust control on site. It can be printed in full colour with your logo or slogans, creating a large advertising banner at your work site.
Temporary Fencing Specifications
Panel Size: 2400mm long x 2100mm high
Mesh type: Anti-climb, galvanised wire 160 x 60mm grid
Frame type: Galvanised Steel
Uprights: 25mm NB / 33mm OD tubes
People required to set up: 2
Project Gallery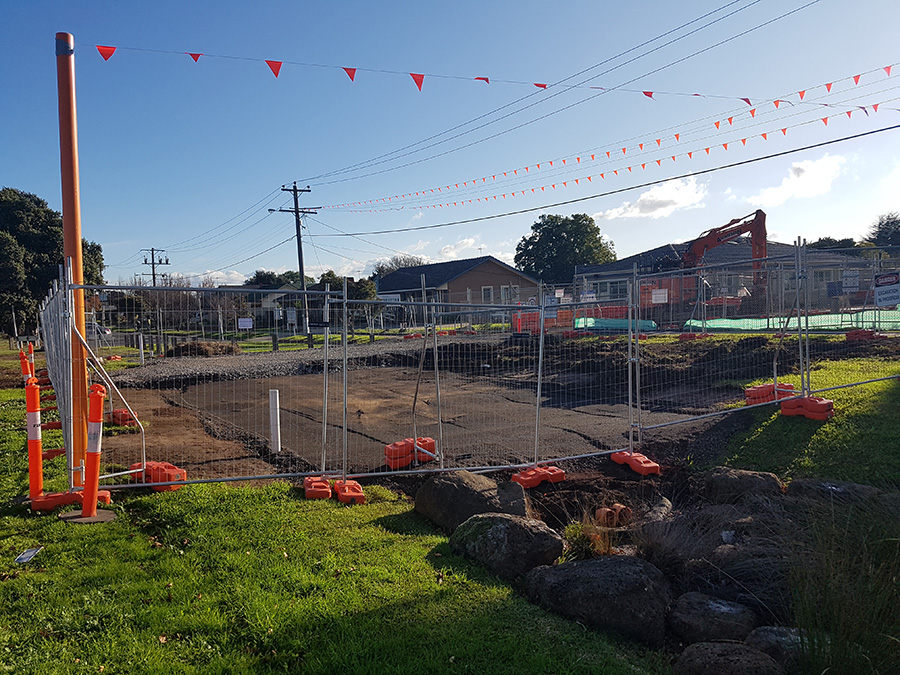 Why Fortress Fencing?
We're more than just a temporary fencing shop.
Fortress fencing works closely with you
To ensure you get the best service, most competitive rates,
and on-time delivery.