PROJECT DETAILS
Project: Level Crossing Removal Project
Customer: Lendlease (Southern Program Alliance)
Location: Seaford Victoria 3198
Time Period: Installed April – June 2018
Products used: DB80 Concrete Crash Barriers
Quantity: 225 Concrete Barriers – 6m
Install Length: Approx. 1,350m
The Project
Lend Lease as part of the Southern Program Alliance is currently working on the Level Crossing Removal Project across Victoria. The Level Crossing Removal Authority is removing 18 dangerous and congested level crossings along the Frankston line.
At Seaford, one of the 18 sites encompassed by this project, the site office was cordoned off and made safer with DB80 concrete crash barriers from Fortress Fencing.
The Seaford level crossing will have a special hybrid design for the removal of the crossing, which involves lowering Seaford Road by about 1.5 metres and placing the rail line onto a planted embankment. The site office established in Seaford had heavy vehicles, cars and workers all sharing the same areas.
A traffic rated safety solution was required to demarcate pedestrian safety zones around the approach to the site, and the demountable site office.
The Solution
Fortress Fencing supplied Lend Lease Southern Program Alliance with approximately 1,350 metres of concrete road barriers to use on-site at the Seaford site office and construction site. It was used as an effective concrete barrier at gate entry points, site car parking and public roads.
The DB80 concrete road barriers are a VicRoads approved barrier to be used on Victorian roads for speeds up to 100 km/h with minimal deflection if someone was to lose control of their vehicle or collide with the barriers. The concrete crash barriers are also approved by RMS, TMR and DPTI. They are MASH tested to TL-3 and provide low deflection and reliable protection as a concrete road barrier.
Project Gallery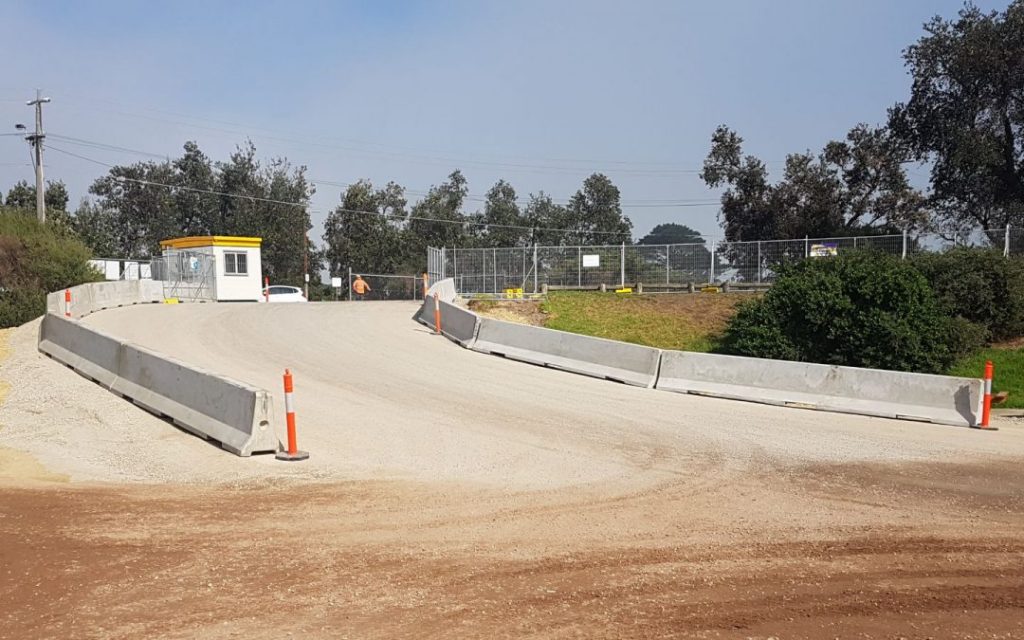 Why Fortress Fencing?
We're more than just a temporary fencing shop.
Fortress fencing works closely with you
To ensure you get the best service, most competitive rates,
and on-time delivery.