A-Frame Barriers are Ideal for Perth Projects
There are a wide range of different barriers on the market in Western Australia, ranging from complex Standards-approved, crash-tested barriers, right down to simple tubular steel solutions like this A-Frame barrier.
If you don't need all the bells and whistles of a traffic-rated crash barrier, our sales team recommends considering the A-Frame barricade as a solution for your Perth work site.
This type of steel barrier fencing is used extensively throughout Perth and all across WA, to create temporary carparks, for pedestrian delineation, to block off equipment or add a barrier around material stockpiles, and to delineate parking areas on remote sites.
The A-Frame barrier available from Fortress Fencing is designed to meet the requirements of heavy-duty industrial sites, construction projects, and the mining and resource industries.
The heavy-duty temporary barriers can fit up to 4 horizontal pipes in each leg, meaning you can create a continuous barrier by slotting two posts into the left of one leg, and two posts to the right. Keep adding legs and horizontal posts to cover large areas quickly.
Galvanized for corrosion resistance, and with a bright yellow powder coated finish, they offer high visibility and effective pedestrian delineation on site.
Here are 4 top reasons we recommend A-Frame barricades to construction contractors and mine sites who are looking for a simple and easy solution.
1. Cost effective
These interlocking A-Frame barriers measure 5.8 metres long meaning you can cover much bigger areas with fewer barriers.
Typical waterfilled or crowd control style barriers are generally a little over 2 metres wide, so the A-frame at nearly 6m presents a great alternative for large open spaces or remote sites where lots of barriers are required.
2. Easy to set up and pack down
If you need a barrier that is easy to assemble in place, the A-Frame is a great choice. It consists of two A-frame legs or end pieces, and the addition of either one or two centre horizontal bars.
All components are under 20kg, which means fast installation on your site with minimal risk of manual handling injuries. Plus, if you need to move the barriers they are easy to relocate without fuss.
3. A-Frame barriers are tough and rugged
These barriers are tough, which means once purchased they will last multiple projects saving you money. Made from 40mm diameter steel tube, they can stand up to the rugged conditions on your site. Each horizontal post fits into twin slots in the A-frame legs, providing maximum stability and durability.
4. Simple to transport
Our A-Frame Barrier fencing is delivered in kit form saving space in transport, so we can ship large quantities efficiently. The centre post and the triangular legs come apart for easy shipping and storage, meaning you can take them with you from job to job without hassles.
Buy A-Frame barriers in Western Australia
We've got loads of Fortress Fencing A-Frame barriers in stock and ready to ship, so whether your project is in Perth, Busselton, Geraldton, Albany or up North, we can get your barriers sent out fast!
If you need your barriers delivered ASAP, call us now for a quick quote or to find out more about our range of temporary barricades for your site.
Our warehouse, located at 5-7 Hopewell St, Canning Vale WA 6155, is committed to providing fast delivery service, covering the metro area. Our service area extends from Port Kennedy in the South to Akimos in the North and includes the western region up to Mundaring.
Gallery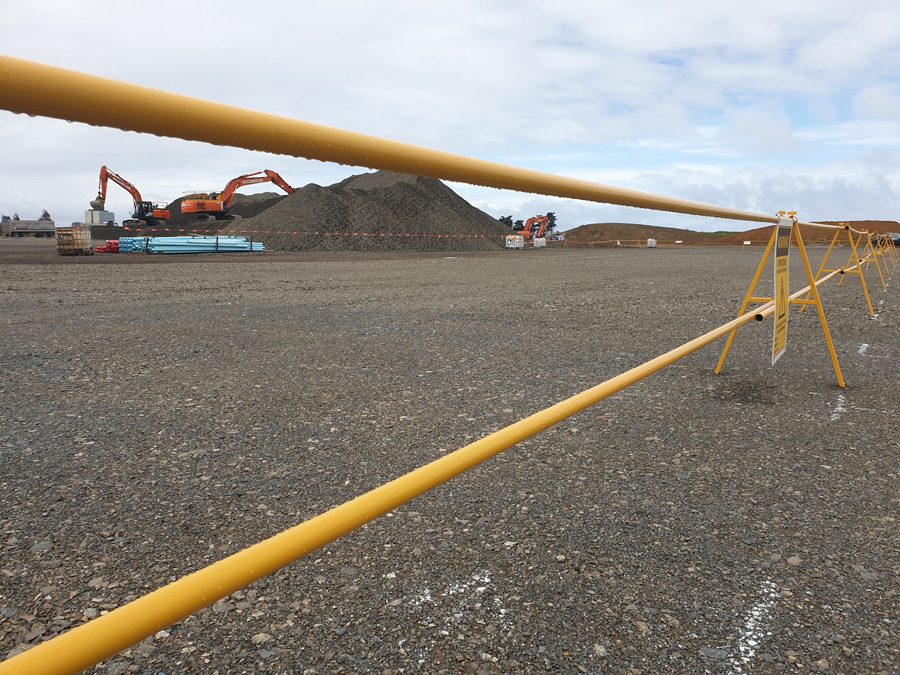 Why Fortress Fencing?
We're more than just a temporary fencing shop.
Fortress fencing works closely with you
To ensure you get the best service, most competitive rates,
and on-time delivery.