Which temporary barriers are RMS Approved?
The RMS website contains a list of MASH tested products that are accepted by RMS. This includes water filled barriers like the Armorzone and Lo-Ro and more heavy-duty concrete barriers like the Deltabloc.
All the listed temporary workzone safety barriers all have a MASH rating, so it's important to also understand MASH tests as well, and know what safety risks exist at the site when it comes to potential impact from vehicles.
Confused? We can help you choose the right barriers that are accepted by RMS and that are best suited to your project.
Permanent vs temporary workzone barrier protection
Temporary safety barrier products are defined by the NSW RMS as "a road safety barrier that is installed in association with adjacent ongoing and continuous works, short term emergencies or similar situations." This type of safety barrier must be removed upon completion of the works or emergency. Temporary safety barriers perform in the same way as other road safety barriers however, the consequence of a failure of the barrier may involve injury to road workers.
Fortress Fencing typically deals in supplying to contractors who are working on temporary types of applications, such as road repair, widening lanes, and paving new sections of road.
Therefore, we only supply MASH tested safety barriers that are designed for temporary work zones. These include the concrete and water filled barriers listed below.
How to choose a barrier for RMS roadwork projects
When choosing a temporary safety barrier it's important to consider the speed environment both during works and during periods of non-activity.
Here are a few of our most popular temporary longitudinal barriers that have RMS acceptance for use on the NSW road network.
RMS accepted safety barriers
Concrete barriers
The DB80 concrete safety barrier is available in 2, 4 or 6m units. The DB80 has a MASH Test Level of TL3 making it suitable for 100km/hr speed zones in NSW.
Water filled barriers
Approved water filled barriers may be used on the NSW classified road network. They must be filled with water and have an approved terminal attached at each end. They are typically only suitable for low to medium speed zones.
For lower speed applications, the Armorzone longitudinal safety barrier is TL2 tested and is a good choice for speed zones up to 70km/hr.
New to the Australian market is the Lo-Ro water cable barrier, which is TL1 rated for 50km/hr zones AND TL2 rated for 70km/hr speed zones. This multi-speed deflection makes it ideal for a range of applications on the road network.
Compliance is critical when working on NSW road projects, and that extends to your safety barriers as well.
It's important to ensure that the crash barriers you buy are right for the job, so if you're not sure which is which, or what barriers are accepted by RMS, give Fortress Fencing a call.
Photo Gallery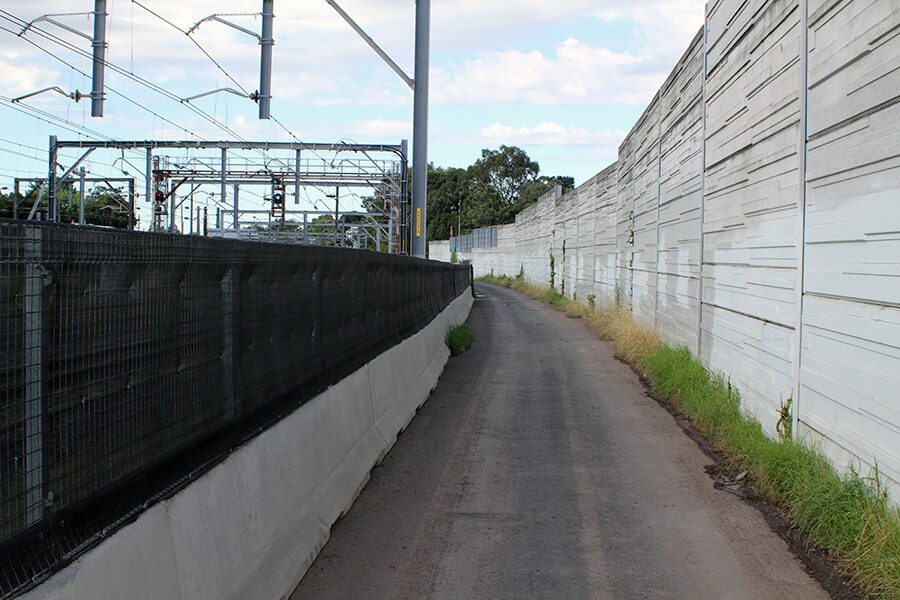 Why Fortress Fencing?
We're more than just a temporary fencing shop.
Fortress fencing works closely with you
To ensure you get the best service, most competitive rates,
and on-time delivery.