Australian temporary fencing rules and regulations
Temporary fencing is everywhere on construction sites throughout Australia. It restricts access to unauthorized personnel, helps to secure and contain equipment and building materials, and can help to prevent construction activities from impacting on the surrounding area. It also helps to prevent rubbish, debris and lightweight material like plastic from escaping the work site and causing pollution.
For a temporary fence to function as it should, it must be strong and secure, and must be installed properly. Australian temporary fencing manufacturers such as Fortress Fencing make our fence panels to Australian Standards, ensuring a quality product that performs as intended.
The Australian Standard covers what the fencing should be made from, where and how to install it, and how to allow for changes to the fencing's strength and balance which can occur when shade cloth is added.
What is the Australian Standard for temporary fencing?
The Standard for Australian temporary fencing is AS4687:2007 Temporary fencing and hoardings. This guideline describes the minimum requirements for the construction and installation of temporary fencing and temporary hoarding, with the aim of providing protection to the public (as well as workers on site). It covers temporary mesh fencing, wire fencing, how adding banner mesh or shade cloth can alter the fence's structural integrity, as well as other details about temporary hoardings.
Guidelines for Australian temporary fencing
Usually temporary fencing is installed is to prevent unauthorised access to a site by those that are not inducted or who aren't wearing correct PPE. It serves as a strong visual barrier as well as deterring thieves and vandals.
Before you install temporary fencing on your construction or demo site, ensure it meets the necessary Standard. This ensures that you're getting a quality product. Then, take note of the following:
Is the installation site level? Your fencing should be installed to a maximum of 3 degrees out of plumb before additional braces are required.
Do you need bracing? If your fence is out of level or you intend to fix shade cloth to it, make sure it is braced as per the manufacturer's guidelines.
Fix it together with fittings and clamps: it's important to use couplers or clamps to hold one fence panel to the next. Attaching the panels together in this way helps to give the fence more structural strength.
Have you installed enough counterweights or temp fence feet? In high wind areas or for applications where extra bracing is required, it can be wise to use additional fence feet to hold your temp fence in place.
Know your regional wind category: Australian temporary fencing manufacturers should be able to supply you with information on the best bracing for your region to allow for wind.
Store it correctly: when not in use, it's a good idea to store your temporary fencing in a stillage. These purpose designed racks keep fence panels neat and tidy and ensure they are stacked safely and do not pose a hazard to workers.
How does banner mesh or shade cloth affect a temporary fence?
When shade cloth, banner mesh or scrim is fixed to a temporary fence, it's important to provide additional strength by way of bracing. This ensures the fence retains its structural integrity.
Although it isn't particularly heavy, the nature of shade cloth causes it to catch the wind which can put undue load on the fence. It can cause pulling forces to impact on one side of the fence, and in extreme cases can knock it off balance even if temporary fence feet are holding it down.
Attaching other add-ons like signs and safety lights can also have an effect on your fence with regards to wind.
It's important to consult a design engineer for the appropriate wind loading criteria for your project. Then, when you know your wind region, you can install the fence with allowances for the weather.
Australian Standard approved temporary fencing: how is fencing tested?
Tests include a simulated climbing test to ensure the fence is secure and will protect against trespassing and unlawful entry. The fence is also subject to impact testing and a wind test which measures how much force is required to tip over the fence. The temporary fencing must meet minimum standards to pass these tests.
Testing for temporary fencing is made up of:
A climbing test that ensures the fence can withstand a 65kg load hanging off it for 3 minutes
Impacting the fence with a 37kg weight, using 150 joules of impact energy
A test to ensure that vandals can't get a foot hold, by ensuring the aperture size of the mesh does not exceed 75mm, and that the individual parts of the mesh can sustain loads
A wind strength test, to ensure that the fence does not overturn when exposed to high winds
Photo Gallery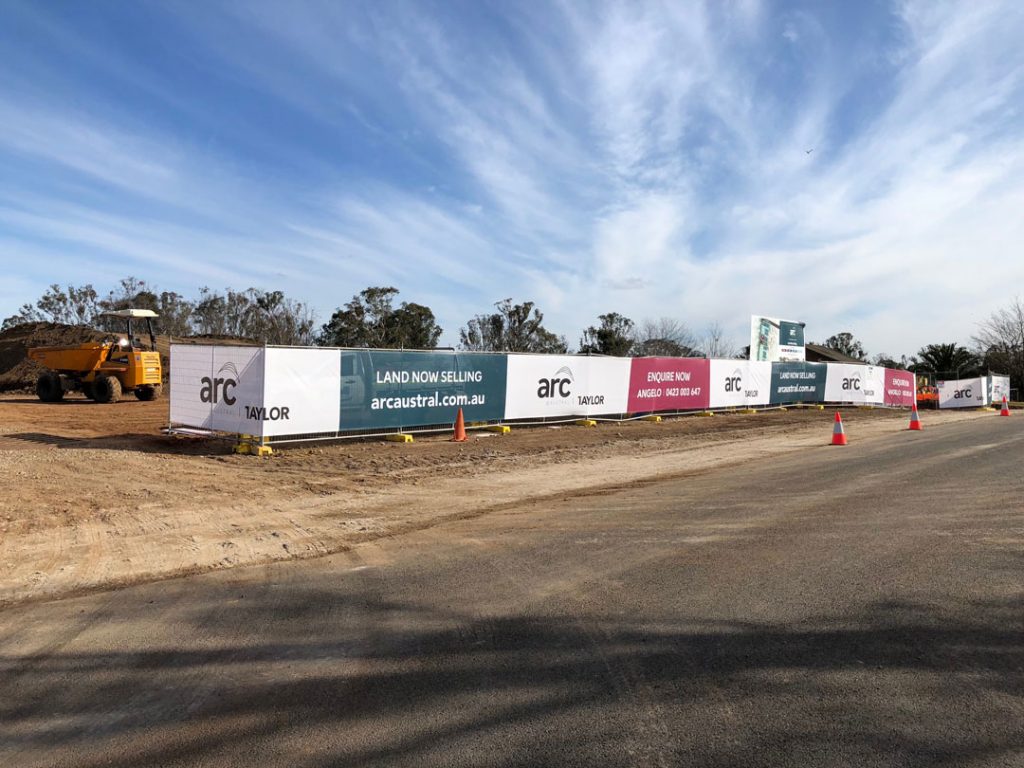 Why Fortress Fencing?
We're more than just a temporary fencing shop.
Fortress fencing works closely with you
To ensure you get the best service, most competitive rates,
and on-time delivery.