Transform your barriers with modular anti-gawk screens
Concrete and water filled barriers are a key part of any work site. Tough, sturdy and seriously heavy, they serve to protect workers from vehicles – and protect the public from the work zone.
However, sometimes contractors need both the weight of a water filled barrier and the security of a higher temporary fencing panel. If you need to create privacy and additional security on your site, it's not practical to use both a water filled barrier as well as a temporary fence – plus, you'd be forking out for an unnecessary cost.
So what's the solution? How do you get a water filled barrier with a fence panel in one unit? Well, conveniently, we can help!
Fence panels to fit longitudinal barriers
Our customers who are using water filled longitudinal barriers like the Armorzone often buy anti-gawk panels as well. Ordering proprietary panels that are specifically made to fit your crash barriers is a good move, as you can guarantee everything will fit together properly on site.
On the other hand, trying to fit together incompatible fencing to make it work with your barriers is just going to cost you time and money, plus you might be unintentionally affecting the crash rating and performance of the barrier.
Purpose-built fencing options are readily available, so why not give our barrier team a call and get an all-inclusive quote on water filled barriers with anti-gawk screens.
Which barriers have anti-gawk screens to suit?
Our purpose-built barrier anti-gawk screens are available to fit the most popular water filled units, including MASH approved barriers like the Armorzone and Water-Wall.
Anti-gawk screens for Armorzone barriers
The Armorzone is a MASH approved barrier (TL-1 and TL-2) that links together using a twin steel pin.
The anti-gawk fence panel to suit this barrier uses an extended twin pin which is slotted into the plastic channel, along with simple couplers that clamp each mesh panel together.
Anti-gawk screens for Water-Wall barriers
Water-Wall temporary traffic barriers are ideal for private, local and council roads. The anti-gawk screens to fit the Water-Wall using a single long steel pin at each plastic-knuckled connection point.
This pin extends upwards to support the cyclone fencing panels on top. The pins have alternating couplers on each side, enabling many fence panels to be easily linked together.
Anti-gawk screens for Trafix barriers
Similarly, the Trafix barrier is also available with a fence panel that sits neatly into the two recesses on top of the barrier.
Two upright posts support a rolled wire mesh fence. The Trafix barrier with mesh panels fitted is a good choice for pedestrian, car park and worksite applications.
Are there anti-gawk screens for concrete barriers?
Yes! We frequently supply anti-gawk panels to our customers working on major road and infrastructure projects. Our customers use gawk screens with concrete barriers when they want to reduce visibility into a work area, typically along main roads, motorways and freeways.
Concrete barriers such as the Deltabloc are generally used in higher speed zones up to 100km/hr, so fencing off the work zone to reduce distraction from motorists becomes a key safety concern.
Anti-gawk screens for concrete barriers come in a range of different types depending on your application. We have anti-gawk screens to suit concrete crash barriers available in 3 main types:
Standard upright anti-gawk panels and heavy-duty versions
Angled anti-gawk panels
Solid PVC anti-gawk panels
All of these are fixed using either star posts or dyna bolted posts, and all serve a similar purpose: to provide additional security and privacy to the work zone.
Our team of barrier experts can recommend the best options depending on your needs – call Fortress Fencing to talk about your specific project.
Steel posts for concrete barriers
Other accessories are available for the Deltabloc crash barriers too, including the Non-Drill guardrail system.
This is less of an anti-gawk solution and more designed for safety within the worksite. The Non-Drill posts are slotted securely into lifting anchor recesses in the top of the precast concrete barrier, allowing scaffolding elements to be coupled to them.
We've had particular success with supplying this system to fit around deep excavations, however, the Non-Drill posts can also be used on their own as temporary signposts, to secure other types of screens, hoarding and road signs, and can be turned into a permanent handrail. They can be used both during and after construction is complete.
Advice on the best anti-gawk screens for water-filled or concrete barriers
The Fortress Fencing range of anti-gawk fence panels are built tough for Australian conditions. We deliver fast right across the country so whether your job is in Sydney, Melbourne, Brisbane, Perth, Adelaide, Canberra or in a regional area we can get your barriers and anti-gawk screens shipped to site fast!
Gallery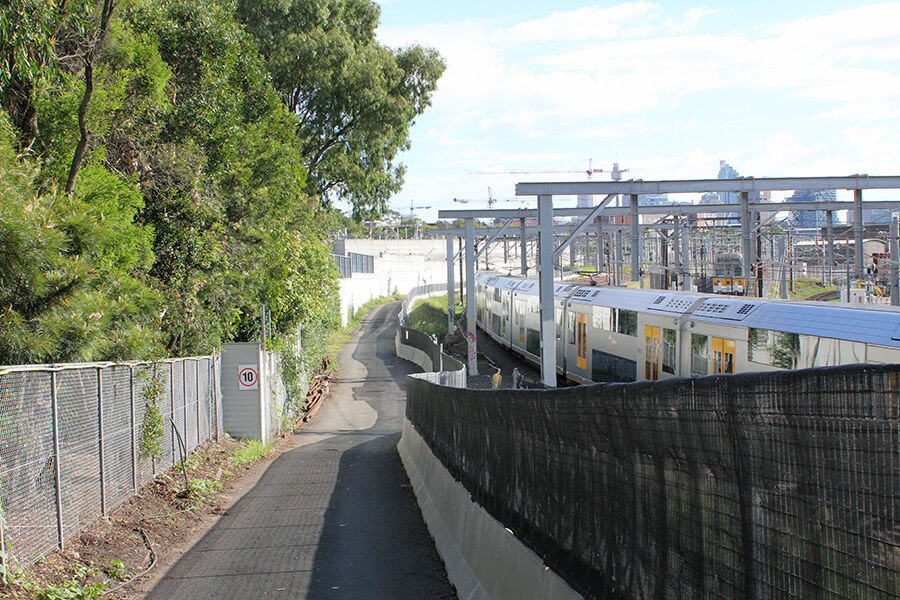 Why Fortress Fencing?
We're more than just a temporary fencing shop.
Fortress fencing works closely with you
To ensure you get the best service, most competitive rates,
and on-time delivery.