As a leading supplier of longitudinal concrete barriers, our team often gets asked a lot of questions about them. From approvals and specifications to weighing up the benefits of buying over hiring – our customers in the civil, construction, infrastructure and roadwork sectors turn to Fortress Fencing to answer any questions about concrete barriers.
Our barrier guru, Ben Lorne, answers some of the most common questions here.
What's the best concrete jersey barrier for Australian roads?
You've probably seen a few brand names on barriers as you drive past roadworks or construction zones. There are a lot of brands around, and realistically – they serve much the same purpose. At Fortress we sell and recommend the Deltabloc concrete barriers: these are fully approved, tough, tick all the boxes, are freight friendly, easy to install, reasonably priced and fit a wide range of crash cushions. They're also available in 2, 4 or 6 metre units to suit different sites.
What speed zone are the Deltabloc concrete barriers approved for?
When erecting a fencing system in a high wind area, you may need some extra support. Likewise, for fences around heavy pedestrian traffic or in long straight runs, Fortress Fencing recommends adding bracing to your fence. Workers can add bracing or stays to ensure the fence remains stable and secure at all times.
Are there different types of concrete barriers?
Although there are differences in the shape and profile of different brands of barriers, a lot of the common names have become interchangeable. Precast concrete barriers are often referred to as jersey barriers, F-shape barriers, K-rails and crash barriers. Technically, they're actually all a little different, so make sure you're actually getting what you need for your project – the specs on the Deltabloc barriers are available here or give us a call to find out more info.
Do you have second hand concrete barriers for sale?
Yes! We've often got used concrete barriers for sale that have minor cosmetic damage. Any barriers that we mark for resale as second hand are thoroughly inspected first. We make sure they are safe and structurally sound before we offer them for sale at a discounted rate.
Is the DB80 RMS Approved for use on NSW roads?
Yes – NSW RMS has approved the Deltabloc DB80 barriers for roads up to 100km/hr.
Are Fortress Fencing's concrete barriers approved in Victoria?
They sure are – VicRoads has approved the Deltabloc on roads up to 100km/hr. View the VicRoads Deltabloc detail sheet here.
Can I get a jersey barrier with a fence on top?
Sure can – the fence on top is called an anti-gawk screen, and there are a few different types available. You can get vertical metal mesh screens or ones that angle back away from traffic. There are different mounting options too. Adding one of these gawk screens to your barriers helps to increase safety for drivers, as is prevents them from being distracted by all the activity going on at your work site. Get in touch to discuss the details of your project and we'll be able to recommend a suitable anti-gawk screen.
What's the weight of concrete barriers?
The Deltabloc barrier is available in 2m, 4m or 6m versions. The 6m barrier weighs 520kg per metre, and the 2 & 4m units weigh 600kg per metre.
I've got a project coming up and my client has specified that we need to use a TL3 barrier; what does that actually mean?
A TL3 barrier means that the barrier has been tested, assessed and has successfully passed a set of standard full-scale crash tests. TL3 is one of the ratings applied to a barrier after it has been tested to MASH criteria. MASH stands for Manual for Assessing Safety Hardware, and it's the US test methods that we adopt here for Australian Standards.
Do you know the concrete barriers hire cost so I can compare to buying outright?
Yep – I've been in the industry long enough (and have worked on both sides of the hire or buy fence) to be able to give you some rough pricing. For some projects, hire might be a better choice – give me a call about your project and I'll talk you through the options.
Where can I find the DB80 installation manual?
Give me a ring and I'll email it to you directly. We've also got a video on our website showing how to safely load and unload barriers.
Are the Deltabloc concrete barriers steel reinforced?
Yes – our concrete barriers are made from precast concrete with steel reinforcement running through the centre. They're manufactured as per the road authority specifications, with a K150 tension bar made from high-quality steel. This bar is joined together by the coupling connection in between each barrier, linking each barrier together.
Do I have to secure concrete barriers to the road?
If you're using them on private property you can secure the barriers with a bolt down plate. However, if you're using the barriers on the road network, it's important to NOT pin them down, as bolting down barriers on the roadside becomes a big safety hazard for motorists. Concrete barriers are designed to shift sideways on impact, with the whole run of barriers moving like a snake to absorb the impact of a vehicle. Installing the barriers in a freestanding configuration is also an important part of complying with the various road authority approvals.
Photo Gallery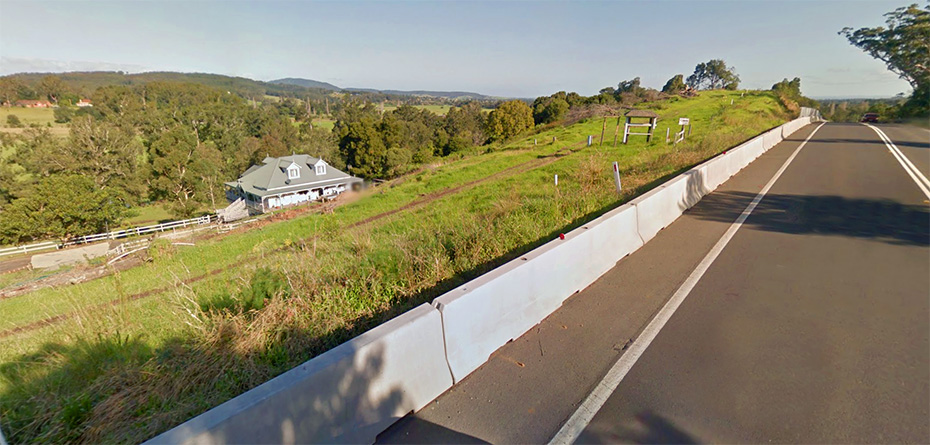 Why Fortress Fencing?
We're more than just a temporary fencing shop.
Fortress fencing works closely with you
To ensure you get the best service, most competitive rates,
and on-time delivery.